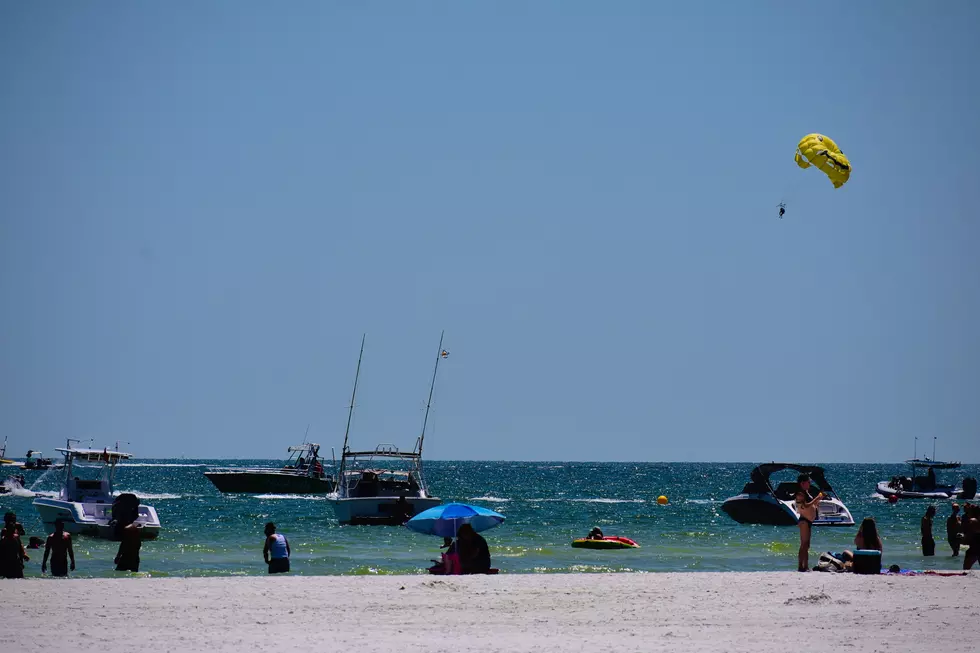 Mother Dies, Two Children Injured in Florida Parasailing Accident after Storm Rapidly Set In
Unsplash via Annie Xia
According to reports, two children were injured and a mother was killed in a parasailing accident on Florida on Monday, May 30, 2022. Apparently, a sudden storm led the boat captain to cut-loose the trio which resulted in them being dragged across the ocean and eventually slamming into a bridge.
The incident reportedly happened in the Florida Keys near Pigeon Key. It involved a family that was visiting the Florida Keys over the Memorial Day holiday. Unfortunately, this vacation took a turn for the worse when a storm quickly popped up as one adult and two children were in the middle of parasailing.
Reports say that the captain of the boat "cut a line tethered to the three victims" due to the parasail dragging the boat per authorities. This is when the woman and children were dragged across the water and eventually collided with the Old Seven Mile Bridge in the Florida Keys.
A fishing guide reportedly spotted the trio as they hit the water and got over to them as quickly as possible. The guide found the 10-year-old awake, but beaten up due to the accident. He found the 9-year-old unconscious and wrapped up in the parasail's lines.
Tragically, the 33-year-old involved in the crash was deceased by the time rescuers were able to get to a nearby marina.
The deceased victim was a 33-year-old mother from Illinois. The woman's 10-year-old son and 9-year-old nephew were also involved in the crash, but survived and were reportedly taken to an area hospital for treatment.
Reports quote the fishing guide who witnessed the accident in saying, "It was pretty much flat calm, but you could see the storm coming. All of the sudden, the temperature dropped by 10 degrees and then wind started blowing like crazy".
Authorities in Florida are reportedly investigating the incident.
See the full report from @NOLAnews on Twitter below.
https://twitter.com/NOLAnews/status/1532044341245620231
Ten Beach Hacks For Summer