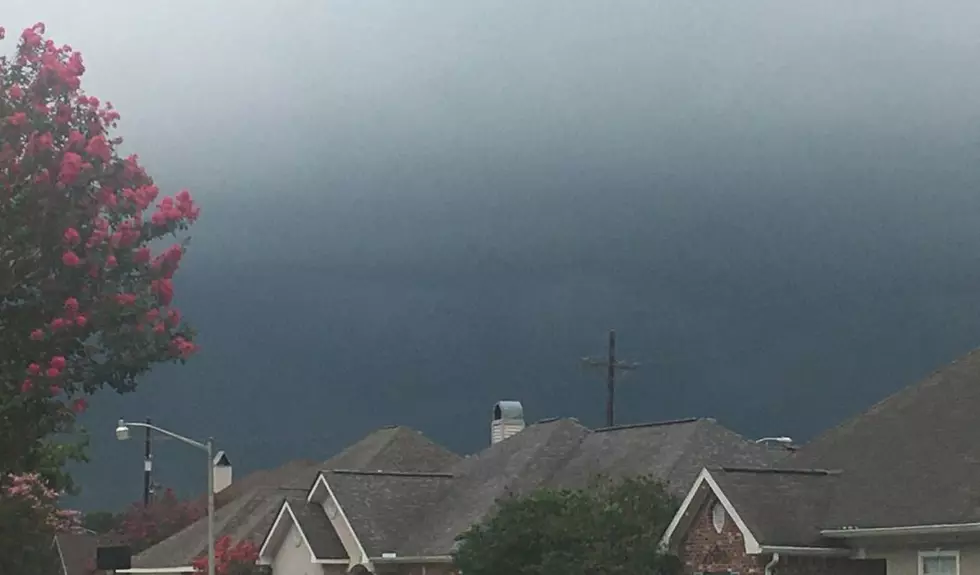 More Tropical Rains Today, Cooler Weather Coming Next Week
Staff Photo
As far as the National Hurricane Center is concerned they have closed the book on Tropical Storm Beta. That doesn't mean the system which was downgraded yesterday, isn't still causing weather woes across the Gulf South. It just means, it's no longer a tropical system so the forecasts for it have shifted to another department within the National Weather Service.
The center of circulation of the system has finally started to move. It was parked over the middle Texas coast for most of yesterday but it's now moving in the direction of South Louisiana. Forecasters believe the center will track to the north and west of Acadiana during the day today.
It will still be a major rain producer for Southeast Texas and South Louisiana over the next 24 hours. The majority of the heaviest rainfall will occur right along the coast and oddly enough over the I-20 corridor today. Some of those areas could get another four to six inches of rain by the time Thursday rolls around. However, most of us in Acadiana will only see an additional one to two inches of rain today.
Now about that cooler weather.
By late Tuesday or early Wednesday of next week, a cold front is supposed to push its way through Louisiana. Just in time for the first days of October, we could actually start feeling temperatures cool enough to make you turn the air conditioner off at night.
By next Wednesday morning, you could be waking up to temperatures in the low 60s. Wait it gets better for next Thursday and Friday. The lows on those days are forecast to be in the upper 50s with the high temperatures only making it into the middle 70s.
While the passage of cold fronts through the area doesn't officially end the tropical season for Acadiana, it does signify the beginning of the end. As more and more fronts move through the area water temperatures will start to cool.
However, they won't be cool enough to stop hurricanes and tropical storms until much later in the year. Let's hope Mother Nature remembers that hurricane season and gumbo weather should not coincide together. We've had our hurricanes, now let's cool things down and fire up the gumbo pots.
.
Don't Ever Cook These Things in Cast Iron