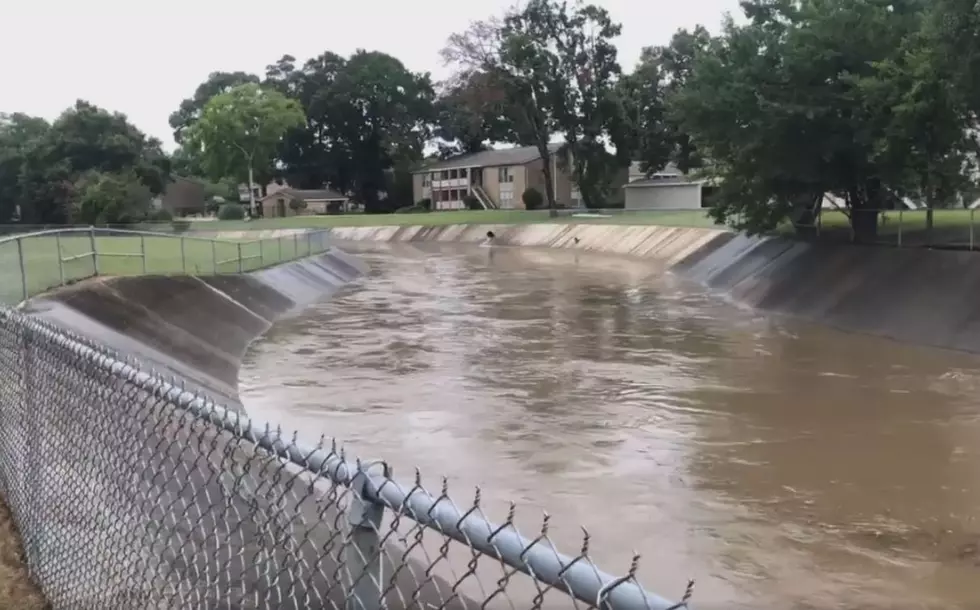 Louisiana Soaker – Marginal Risk for Excessive Rainfall Today
Staff Photo
All the complaints about a warm December that were heard in Lafayette, Lake Charles, Baton Rouge, and New Orleans a few weeks ago have now changed to complaints about how wet, windy, and cold life in Louisiana has gotten as we turn the calendar page into February.
It's true, February is in the heart of winter but that doesn't mean residents of South Louisiana have to like it. Especially when those chilly temperatures come complete with a gusty breeze and light falling precipitation. Those kinds of conditions just make your entire body feel cold even if you're only outdoors for a short period of time.
The good news is that the sunshine is coming and it should arrive in time for the weekend. The bad news is that you'll have to spend at least one more day wearing an extra jacket or having your space heater plugged in by your feet.
The National Weather Service Forecast Office in Lake Charles says an area of low pressure will move across the northwest Gulf of Mexico today. That system will push warm moist air from the Gulf of Mexico up against colder temperatures on shore. This will combine for enough instability in the atmosphere to create showers and storms off and on during the day today.
Just so you know, the Weather Prediction Center has placed much of Louisiana at a Marginal Risk for an excessive rainfall event today. Basically, there is about a 5% chance that some of the showers or storms could produce enough rainfall over a short period of time that some street flooding would be possible.
Most of Louisiana is on the "cold side" of the system which means that a lot of us will be searching for a hot bowl of gumbo for lunch today. We have a list of great gumbo places, right here.  Don't expect afternoon temperatures to climb out of the 40s today. And there could be a fair amount of rainfall to go with those colder temperatures.
While the potential for more rainfall might not look that impressive you'll need to realize that whatever rain falls will be falling over the saturated ground. In other words, that rainfall will not soak in as much as it will simply runoff.
Meteorologist Bradley Benoit with KATC Television reported in his blog that conditions will improve on Friday but temperatures should remain quite cool. In fact, Bradley says we can't rule out a light freeze across the area for early Saturday morning. But at least things will warm up quickly with abundant sunshine forecast for Saturday and Sunday, the next rain threat for the area will be mid-week next week.
10 Commandments of Gumbo