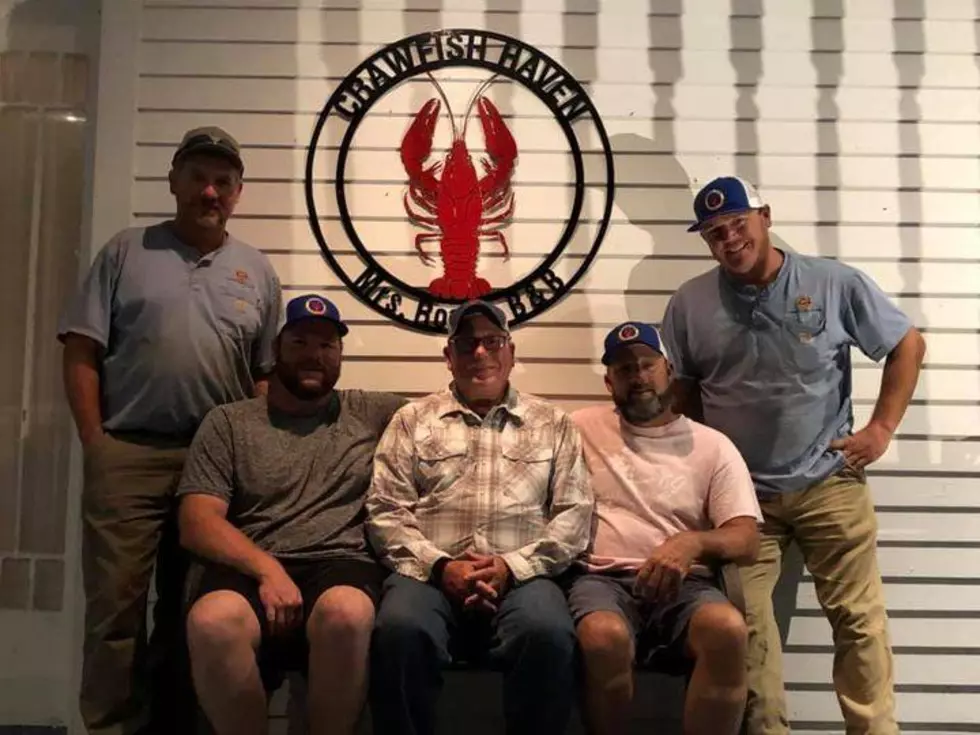 Local Businessman Hosts Linemen from Georgia
Photo submitted by Barry Toups
After a storm passes through South Louisiana, the biggest question one hears is "when will the electricity come back on?" Well, that answer lies in how quickly linemen can get their job done.
It's a lot easier to get your job done when you are fed well and have a good night's rest, and that's just what these linemen from Georgia experienced when they answered Louisiana's call for help.
Local businessman and all-around-good-guy Barry Toups hosted several of the linemen working to get power restored after Hurricane Delta made a visit. His business, Crawfish Haven/Mrs. Rose's Bed & Breakfast in Kaplan was the perfect spot for these utility workers, and it appears that they really enjoyed their stay.
After the linemen got the job done and returned home, one of them sent a nice note to Toups:
Thank you for welcoming us into your home for the past 10 days. It has been an honor to meet you and listen to your stories about Crawfish Haven and your hometown. Maybe one day I can bring my family to experience the great times I had. It felt like going home every night staying here.
Mr. Toups, it appears that you provided great Cajun hospitality to these linemen which, in turn, helped them get electricity back into hundreds, if not thousands of homes. Thank you, and keep up the good work!
Read More: At $5.5M, the Most Expensive Home For Sale In Lafayette