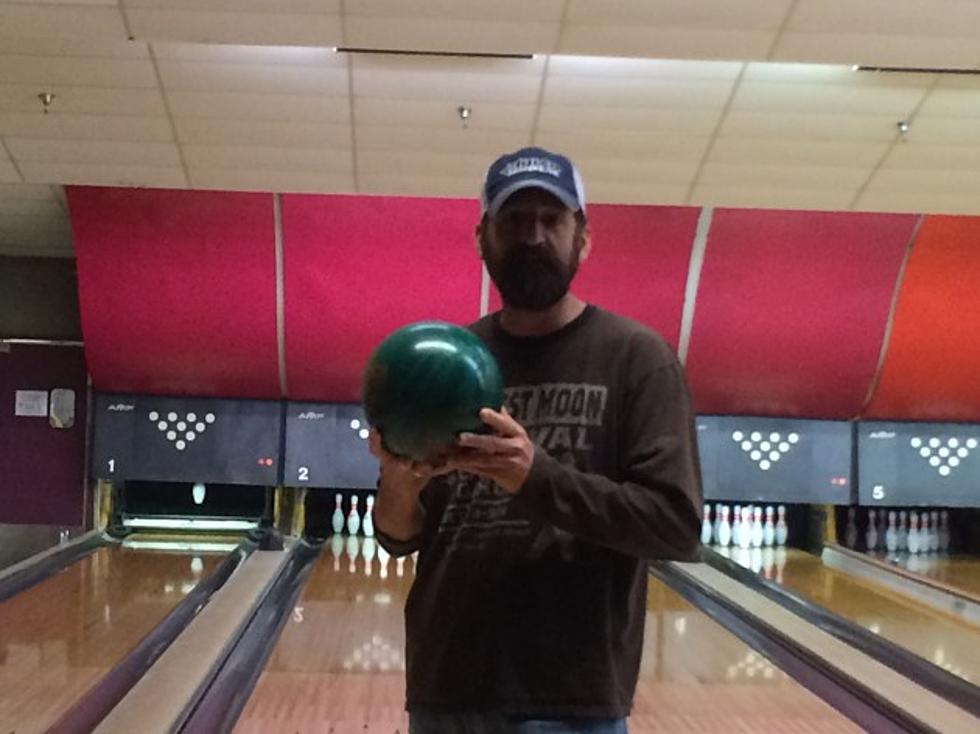 'Let's Go Bowling' They Said; 'It'll Be Fun' They Said [PHOTOS]
Not long after the injury. At least I was able to continue bowling! (Staff Photo)
My friends Jeff and Caley are getting married this weekend, and I am serving as Best Man in the ceremony.  The couple-to-be invited the wedding party to the bowling alley on Saturday with the encouraging "Let's go bowling, it'll be fun!!".
Backache and bruises, fun?  Ha!!  To be honest, the bruise was all my fault: I was trying to use a 16 pound ball (the bigger they are, the harder they make them fall, right??), and I forgot to move my knee (far enough) out of the way.  OUCH!
It hurt to walk for a few days, but it's all good now, just not too pretty.
And about the shoes:  can't they make them at least just a little more fashionable??
In all honestly, we had a lot of fun!  I hadn't been to the bowling alley in a few years, and I forgot how much fun it was.
After several games of air hockey, a few games of bowling and several pizzas, we were pooped, but we had fun.
The wedding is this coming Saturday, so wish me luck that I don't lose the ring!