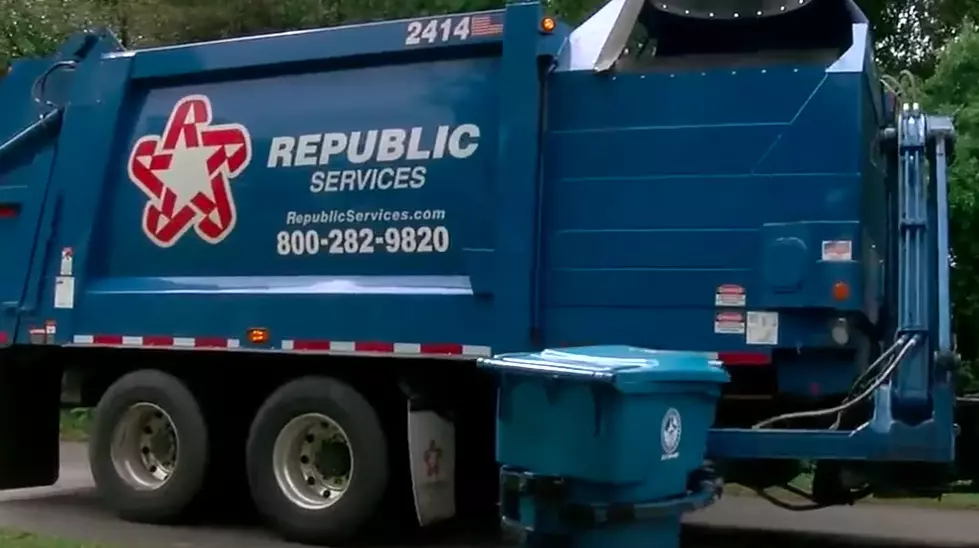 Lafayette Waste Pickup Schedule Not Affected by Holiday
BC Action News via YouTube
During these times of self-isolation and Stay-at-Home living it's hard to keep track of when one day begins and another day ends. Just yesterday during our afternoon walk my wife admitted to me that she had no idea that tomorrow (now today) was Good Friday. Yeah, it's gotten that bad for some of us.
Still, with a holiday looming you do need to exercise a few brain cells into thinking about your trash pick-up. Because there is nothing worse than missing trash day. Especially if you have boiled seafood and have disposed of the remnants in your smart cart. That's the fancy name for those rolling trash cans, in case you weren't aware.
Lafayette Consolidated Government says for this Good Friday and Easter weekend Republic Services has informed them of no planned changes in the residential waste or recycling pickup schedule.
One thing that is different about this year is the fact that Republic Services normally allows for excess waste to be placed alongside the smart carts after holidays.  This year they will not be providing this service.
The reason? You shouldn't have extra trash because you shouldn't be hosting any large gatherings over the holiday weekend.
Oh, and to the men and women who are operating those waste and recycling vehicles and making sure our trash is picked up and off the streets. Thank You. Your service is certainly essential and is most definitely appreciated.