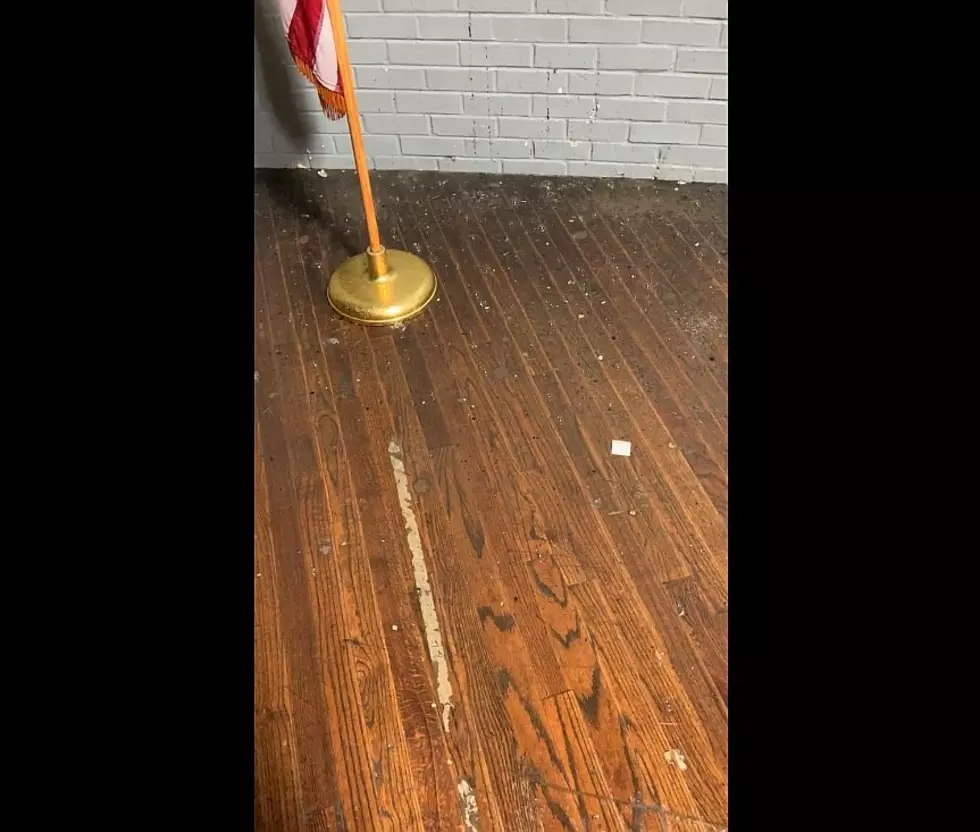 Lafayette High's Auditorium Leaks Rainwater During Yesterday's Showers [Video]
Screen Cap Via facebook.com/jackie.lyle.58
As the rain came down across Acadiana yesterday, rain also came down inside of Lafayette High's auditorium as you'll see in this video.
In a couple of Facebook videos sent to KATC by Jackie Lyle, Lafayette High's auditorium ceiling begins leaking pretty badly during yesterday's rain as members of what appears to be the school's Colorguard are practicing on the stage.
In the caption of the video posted to Facebook, Lyle says "This must be addressed. The largest high school in the state with the most rainwater in its 800 seat theater. That's Lafayette High."
A second video shows the roof leaking onto the stage where the students are practicing.
"Lyle says that the roof is currently being repaired which she believes may be the cause of the rain inside. Others note that Lafayette High's auditorium has seen water issues in the past, but mainly from flooding."
School Board Member Justin Centanni tells KATC a solution is currently underway although the cause for the raining indoors has not been found.