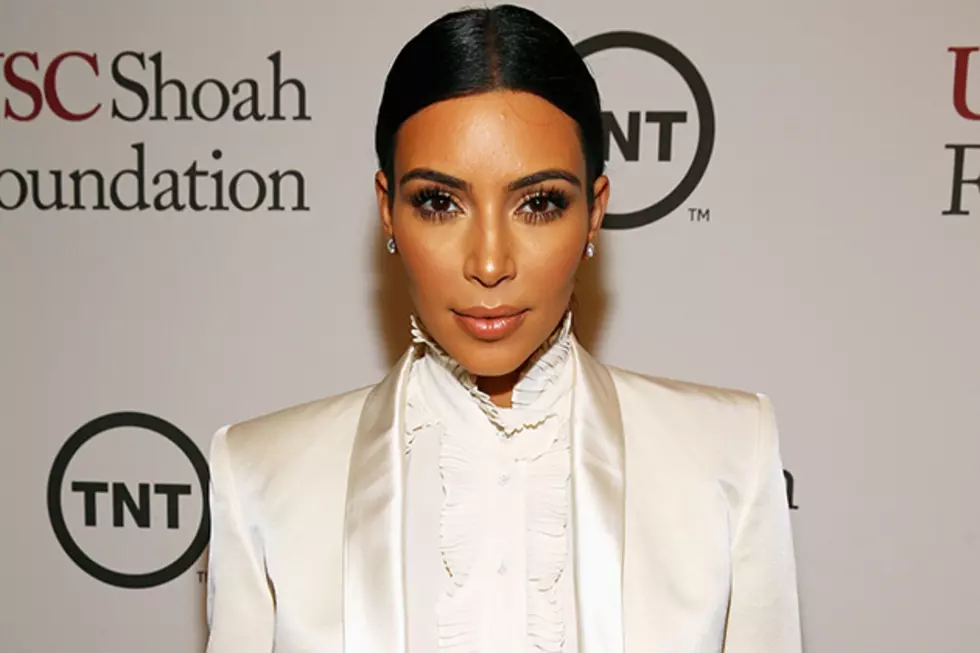 Kim Kardashian Goes Back to Blonde [PHOTOS]
Rich Polk, Getty Images
Kim Kardashian has waved goodbye to her dark locks and opted for a lighter hue for summer.
The reality TV star shared some pics on her Instagram of her new blonde 'do. Just yesterday she was rocking dark tresses, and in a matter of a day, she's transitioned into a honey-gold blonde.
This isn't the first time the curvaceous beauty has debuted a blonde look. Last fall she received a dramatic dye, and stuck with the golden color for several months before going back to brown.
Her new blonde is even brighter than before!
She first posted a photo of herself in a bathrobe, captioned, "On set today with the legend @Carlynecerfdedudzeele !!!!"
Shortly after, she shared a mirror selfie with her hair stylist off to the side. She wrote, "It's baaaaack!!!! #BlondeHairDontCare thanks to @SergeNormant."
What do you think, PopCrushers? Can Kim have more fun as a blonde or should she stick with dark hair?