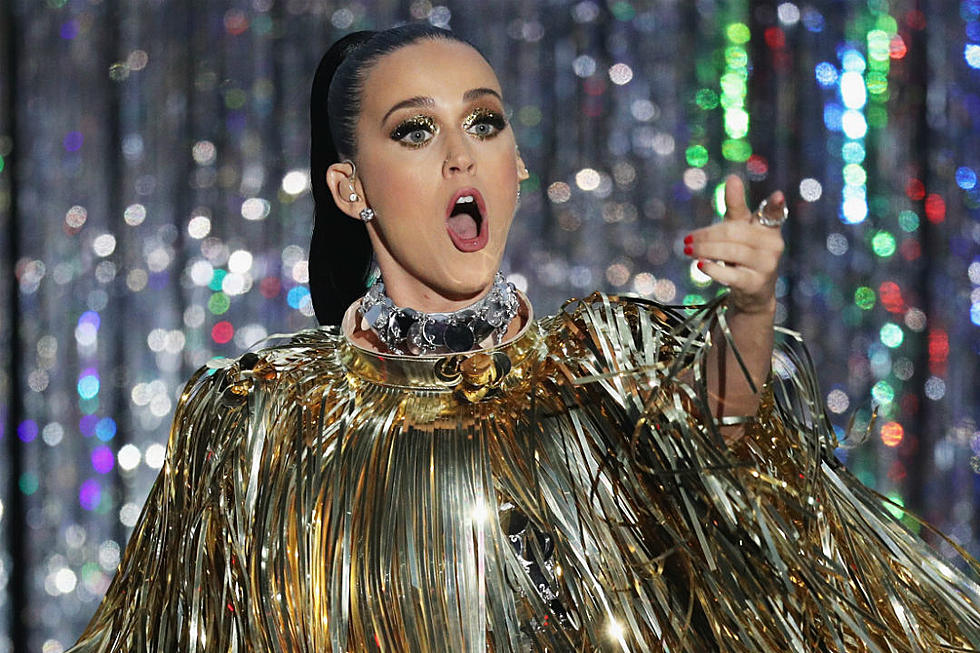 Katy Perry on Forthcoming Fourth Album: 'I'm Taking Some Chances'
Andreas Rentz, Getty Images
Katy Perry, famous for waking up in Vegas, is getting risky with her forthcoming fourth major label album (fifth overall — hey, Katy Hudson).
In an interview with On Air With Ryan Seacrest this morning (August 18), Perry said she's working with some unexpected producers and seeking out surprising collaborations as her next LP starts to take shape. Having found success with the atypical "E.T." and "Dark Horse," she deserves the right to take some license with her material, she noted.
"I'm right in the thick of it and I'm doing a lot of experimenting," she said. "I'm just taking some chances. I think that I've earned some trust with the listeners and they're like 'Yeah, you go try something!'"
Still, the finished product isn't quite within reach. Perry said she's taking her time with the follow-up to 2013's Prism, and is relaxedly biking around sunny Santa Barbara while letting inspiration wash over her.
"I'm not rushing," she said. "If the music is good, everybody forgets about the time that you took to make it. They're not looking at a calendar, they're just having the greatest time listening to the record...I am confident that if I stay vulnerable and authentic with myself the music that comes out of me will continue to connect."
Still, for the time being, fans seem to be happy with "Rise," the soundtrack to the 2016 Olympic Games. Perry said she was actually kicking the idea of the song around for awhile before finally ironing out a completed version.
"It was one of the first songs I wrote in the first batch, back to making this new record that I'm in the middle of," she said. "The story of the phoenix, which is something I relate to — the underdog feeling of someone that's down for the count but continually rises up and rises to the occasion — that message has always been inside of me and my heart."
"Serendipitously, the NBC Olympics, they were like, 'We want a theme song,'" she continued. "And I was like, 'Well I have this thing and it does feel very sporty soundtrack.' It just matched and I thought it was such an anthem and a nice amuse-bouche to tie them over."
What do you hope to hear from Perry's new album? Sound off in the comments.
Look Back at All of Katy Perry's Single and Album Covers: