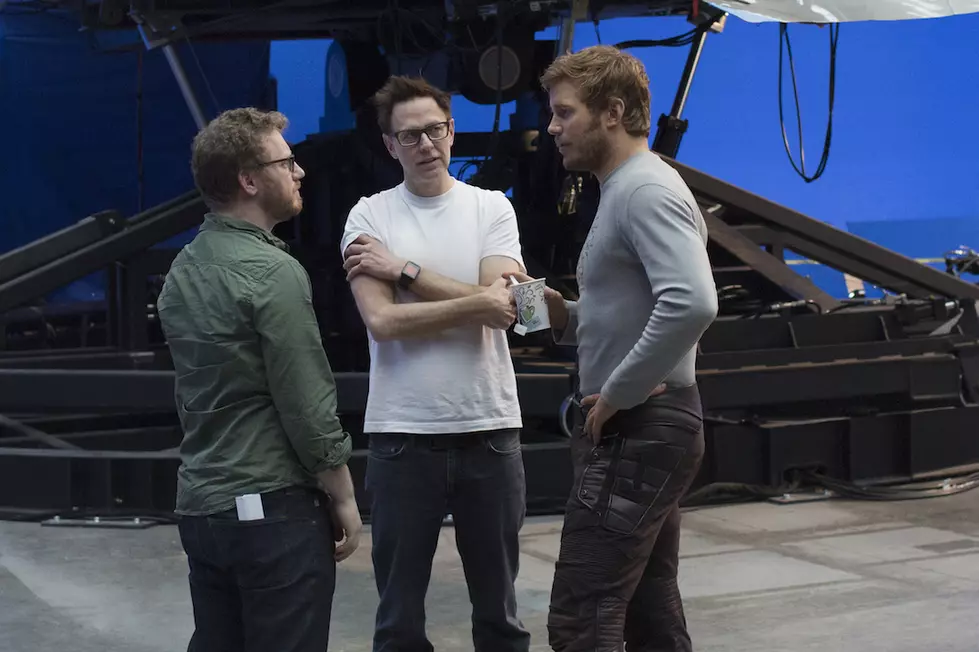 James Gunn Rehired to Direct 'Guardians of the Galaxy Vol. 3'
Marvel
Are you ready for the shock of the week? And this is a week where Aunt Becky from Full House got arrested for a role in a massive college admission scam. So the bar is set extremely high.
That's the word from Deadline, which says it has confirmed the news with Marvel and Gunn. Gunn was fired last July, after old, offensive tweets he'd written years before resurfaced. After a controversy grew, Gunn apologized — and was fired anyway. Disney didn't reverse their course then, despite massive fan petitions. But now he's back. Why? According to Deadline:
After the firing, Walt Disney Studios president Alan Horn met with Gunn on multiple occasions to discuss the situation. Persuaded by Gunn's public apology and his handling of the situation after, Horn decided to reverse course and reinstate Gunn.
Since his firing, Gunn went to Warner Bros. to work on their Suicide Squad franchise; Deadline claims that movie is still happening and that Guardians 3 won't proceed until after he finishes making Suicide Squad 2, which would be a really remarkable turn of events if everything shakes out that way.
If that's all correct, we won't see Guardians Vol. 3 for a while; Suicide Squad 2 isn't even shooting yet. But I suspect James Gunn wrapping up the trilogy he started the way he wanted will be worth the wait.
Gallery — Every Marvel Cinematic Universe Movie Ranked: