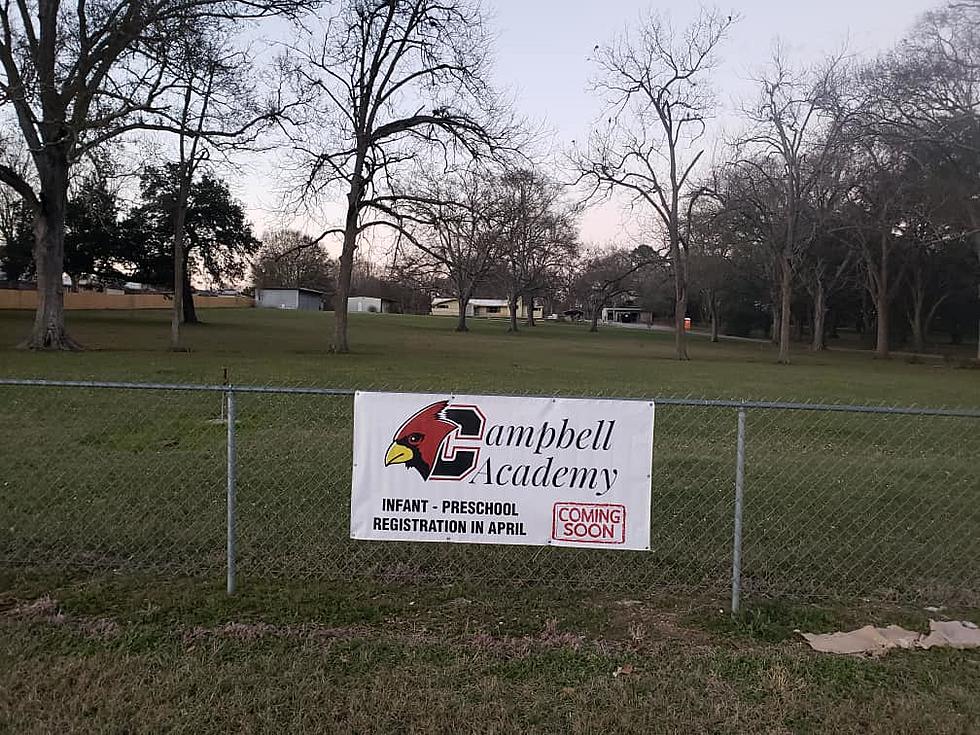 Retiring Lafayette Parish Teacher Announces New Early Childhood Education Center
Credit: Sherrie Campbell/Facebook
LAFAYETTE, La. (KPEL News) - She may be leaving the public education system, but she doesn't plan to be out of the game for long.
Sherrie Campbell is a high school social studies teacher set to retire at the end of this school year. However, she's been working on a project she intends to launch this Fall when she opens the Campbell Academy, an early childhood education center in Lafayette.
The Academy will be open for students from 6 months to 4 years old. There is an open house for interested families Thursday night, April 20, and another on Tuesday, May 2, from 4:30-6:30 on both days.
Campbell, who has been teaching for 21 years, has will be opening the new education center in upper Lafayette, just off Pont des Mouton.
"I still love my industry and want to continue to serve," Campbell said. "By opening my own place, I can continue to serve but with my own ideas incorporated."
Her goal is to lead by example, she says. "What does it look like to work hard and meet expectations? We're going to provide the structure, resources, and kindness for the children to do the same."
"We will be a state-licensed childcare facility serving children from infant through preschool," the school announced in a promotional flyer. "We meet the needs of the developing child, as well as the needs of working parents. We provide an excellent academic environment, positive school culture, and solid traditions."
"Each child will have the opportunity to learn essential skills needed to prepare them for school," according to the flyer. "Additionally, they will have the opportunity to express themselves in the arts and athletics, as well as explore nature and the environment."
Enrolled children will have an annual registration fee of $120. Monthly fees per child are as follows:
6 months to 1 year old: $630/month
2 years old: $620/month
3-4 years old: $610/month
For more information, you can visit the Campbell Academy's website.
10 Tips To Safely Drive Through School Zones In Lafayette
Check Out the Top 10 Trashiest Towns in Louisiana