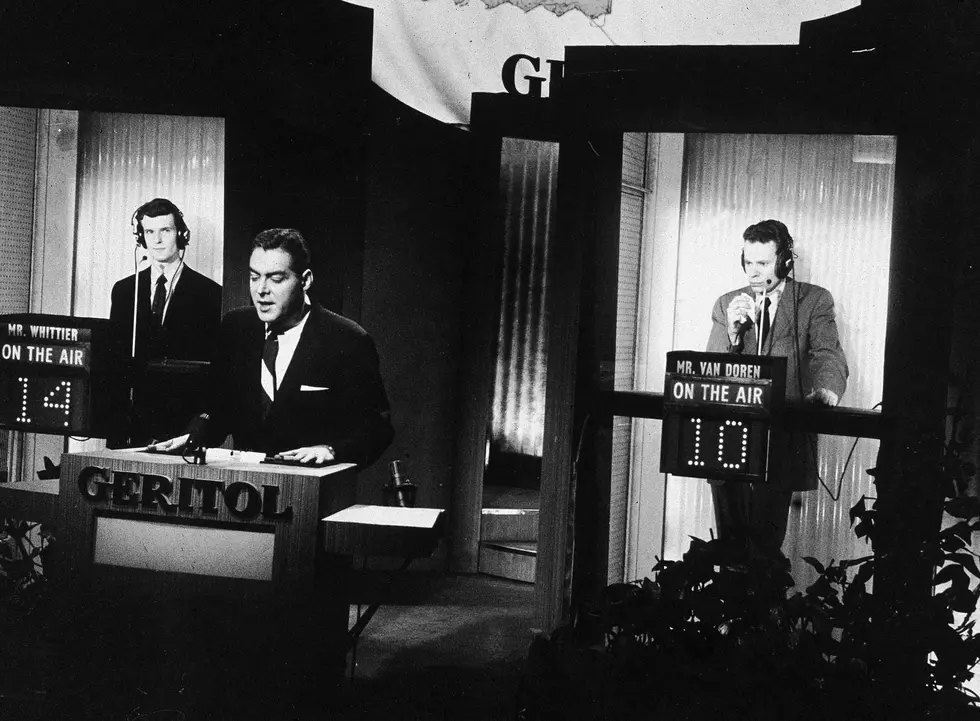 Infamous 50's Quiz Show Cheat Charles Van Doren Dies [VIDEO]
NBC Television/Courtesy of Getty Images
If you grew up in the 50's, or ever saw the 1994 Robert Redford film 'Quiz Show', then you know who Charles Van Doren is.
The former Columbia University instructor, who was disgraced and faced jail time has died at the age of 93. The Congressional investigation into the television game show industry proved that Van Doren was given the answers in advance, to appear as a winner, on the wildly popular TV show 'Twenty One'. At the time Van Doren was young, good looking, and the son of Pulitzer Prize-winning poet Mark Van Doren and his novelist wife Dorothy Van Doren.
The quiz show investigation in 1959 was quite the scandal, and was the background for qualifying rules and regulations that are still used to this day. To say that it changed the way these tv shows were produced is a vast understatement, and Van Doren was the catalyst. He ended up losing his job at Columbia, changing his name, and working for  Encyclopedia Brittanica. He was played by Ralph Fiennes in the film, and you can see the official trailer of the movie below, as well as a clip of the real life show on NBC.