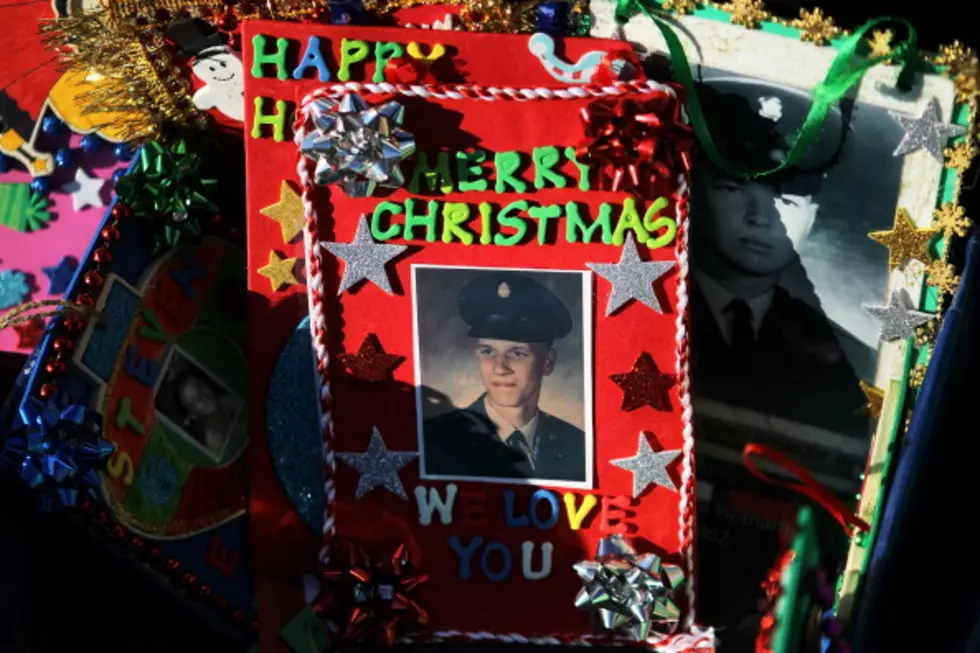 How to Send Christmas Cards to Service Members
Alex Wong/Getty Images
Want to send a Christmas card to a service member? The Red Cross Holiday Mail for Heroes program is underway now. Through December 6, 2013, you can express your gratitude and best wishes for the holiday season to those who give the ultimate gift to our country. Service members, veterans and their families will receive cards across the country and around the world. The Red Cross invites the public to send messages of thanks and holiday cheer by mailing them to:
Capitol Heights, MD 20791-5456
Red Cross volunteers across the United States and at military installations overseas will sort and deliver the cards. The Red Cross has received and distributed more than 6.5 million cards for members of the U.S. Armed Forces, veterans and their families since the program began in 2006.
Gather your Sunday School group, colleagues at work, classrooms and family to sign cards. You can also set out cards at your business and invite customers to stop by. You can even create your own!
The Louisiana chapter of the Red Cross is also recruiting volunteers to help distribute cards to military members and veterans in the community around the holidays.
To ensure that cards are delivered in time for the holidays, they must be postmarked no later than Dec. 6. Individuals are asked to refrain from sending letters, monetary donations, or any other kinds of inserts with the cards and from using glitter.
You're also invited to share photos and videos of signing your card or your holiday greeting for troops by using the hashtag #HolidayMail on their Facebook, Twitter, Instagram and Vine accounts. The Red Cross will use the material on its social sites through out the holiday season.
The Red Cross relies on the support of the American people to carry out its mission of service to the 2 million members of the U.S. Armed Forces, 24 million veterans and their families. During this holiday season, the public can also support all Red Cross services by making a financial donation at redcross.org or by calling 1-800-REDCROSS. Individuals can also give the gift of life by making an appointment to give blood at redcrossblood.org or by calling 1-800-REDCROSS.