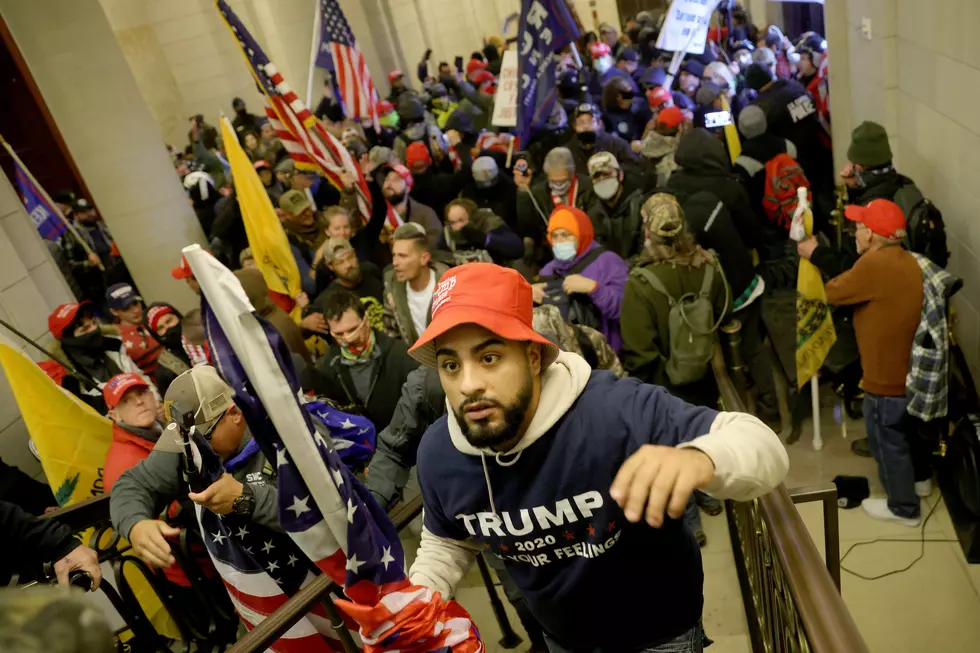 GOP Blocks Bipartisan Probe of Deadly Jan. 6 Riot at Capitol
(Photo by Win McNamee/Getty Images)
WASHINGTON (AP) — Senate Republicans have blocked the creation of a bipartisan panel to study the Jan. 6 attack on the Capitol.
The Senate fell sort of the 60 votes needed to consider a House-passed bill that would have formed a 10-member commission evenly split between the two parties. Trump has called the bill a "Democratic trap."
Four people died that day, and a police officer collapsed and died afterward of what authorities said were natural causes.
One of the 6 GOP votes in favor of the bipartisan panel included U.S. Senator Bill Cassidy of Louisiana. He released an official statement following the vote:
This legislation was about forming an independent commission, separate from Congress, to investigate the January 6th attack, including the security failures at the Capitol and how to prevent a similar failure in the future. The legislation I voted for ensured Republicans had equal power over the commission and set a deadline of December 31, 2021 to prevent a needlessly drawn-out process.

Without this commission, there will still be an investigation. But it will be a House select-committee set up by Speaker Pelosi – the nature of which will be entirely dictated by Democrats and would stretch on for years.

I am concerned about Speaker Pelosi's role regarding the lack of adequate security at the Capitol on the day of the vote certification. It's hard to believe that an investigation entirely run by Democrats would fully evaluate this concern. We can be more confident that the independent commission would thoroughly investigate this issue.

The investigations will happen with or without Republicans. To ensure the investigations are fair, impartial, and focused on the facts, Republicans need to be involved."
The other 5 Republican senators to vote with the Democrats to advance the commission bill were Mitt Romney, Susan Collins, Rob Portman, Lisa Murkowski, and Ben Sasse.
(Story written by By MARY CLARE JALONICK and LISA MASCARO/AP & Brandon Comeaux/KPEL)
How to Talk to Your Children About the Protests & Riots