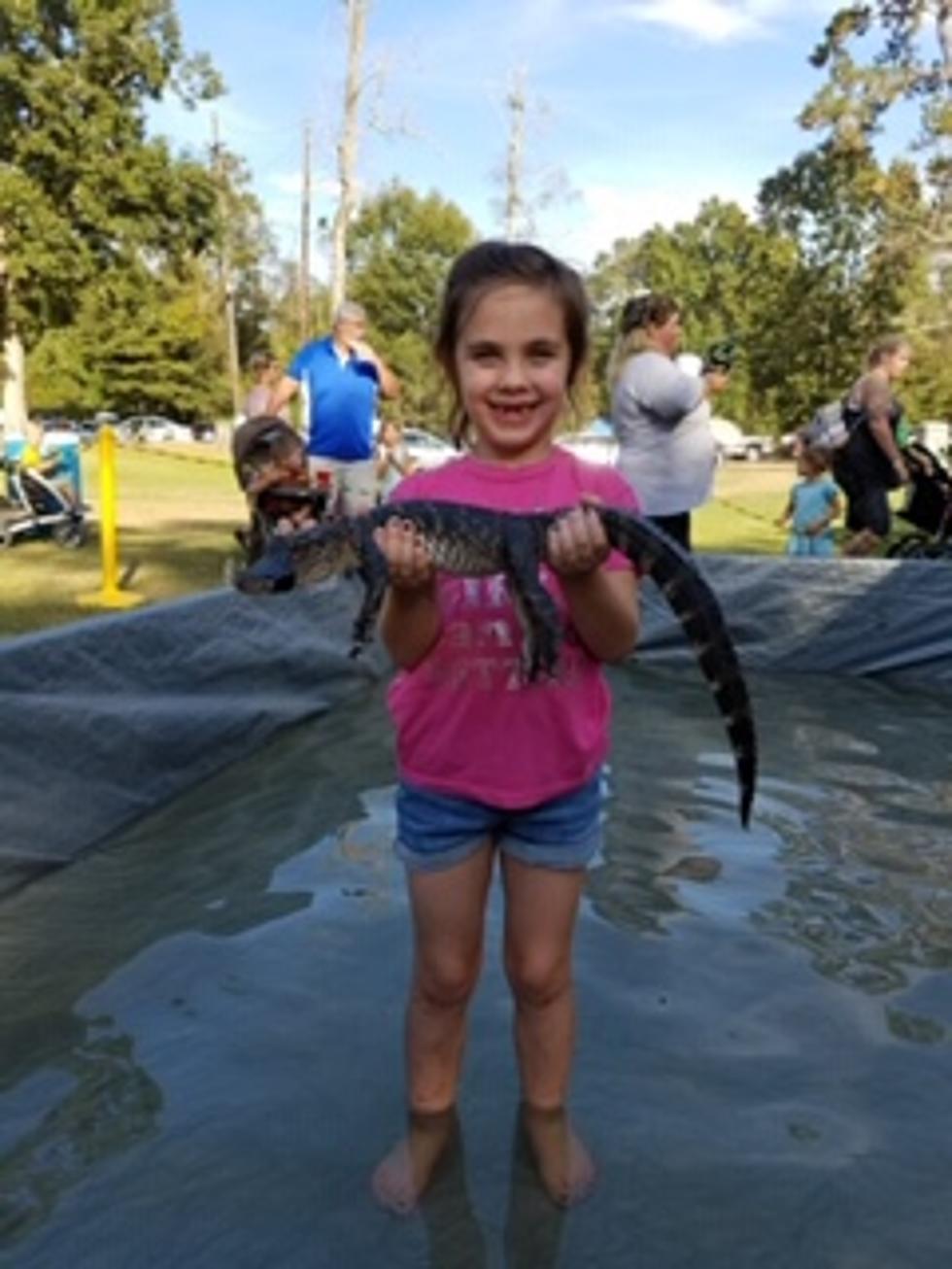 Gator Country Coming To The Louisiana Outdoor Expo
Gator Country Rescue
The Outdoor Expo rolls into the Cajundome and Convention Center on July 26-28, 2019, and Gator Country Rescue will be there!
Presented by Fire & Safety Specialists, the Louisiana Outdoor Expo and Boat Show is exactly what it sounds like! From boats to clothing, adventure packages to fishing, hunting, camping, off-roading gear to land leases/purchases, the LA Outdoor Expo has something for everyone!
One of this year's vendors is Gator Country Rescue, the largest alligator adventure park/sanctuary in Southeast Texas. Located in Beaumont, Gator Country Rescue houses over 450 alligators, crocodiles, turtles, and other reptiles.
Gator Country Rescue works with schools to provide educational and internship programs to schools. They also bring many of the animals to public events like the Outdoor Expo so that people like you can get up-close and personal with them!
Gator Country is a 15-acre preserve that has become a safe haven for the alligators and many other reptiles. Gator Country began in  2005 when the founder decided to allow the public to get a glimpse of some of the animals he rescued after nuisance calls (alligators and snakes and turtles that found their way into someone's yard, etc).  Two of the alligators taking refuge at Gator Country are record holders: Big Al, for (at one time) being the largest alligator in captivity in Texas (measuring 13' 4", over 1000 lbs, and 84 years old!); and Big Tex, for being the largest live-captured nuisance gator in the country (measuring over 13' 8"!).
Gator Country provides a comfortable home and adequate care for many animals that have been stranded or misplaced after severe weather situations (hurricanes and floods can carry animals miles from their original habitat), nuisance animals, and other animals rescued after calls from local and state authorities and the general public.
Gator Country is giving you the opportunity to get up-close and personal with hands-on experience with several animals at this year's Outdoor Expo!
For more details about Gator Country Rescue (including tons of pictures and videos), check out their website or their Facebook page!