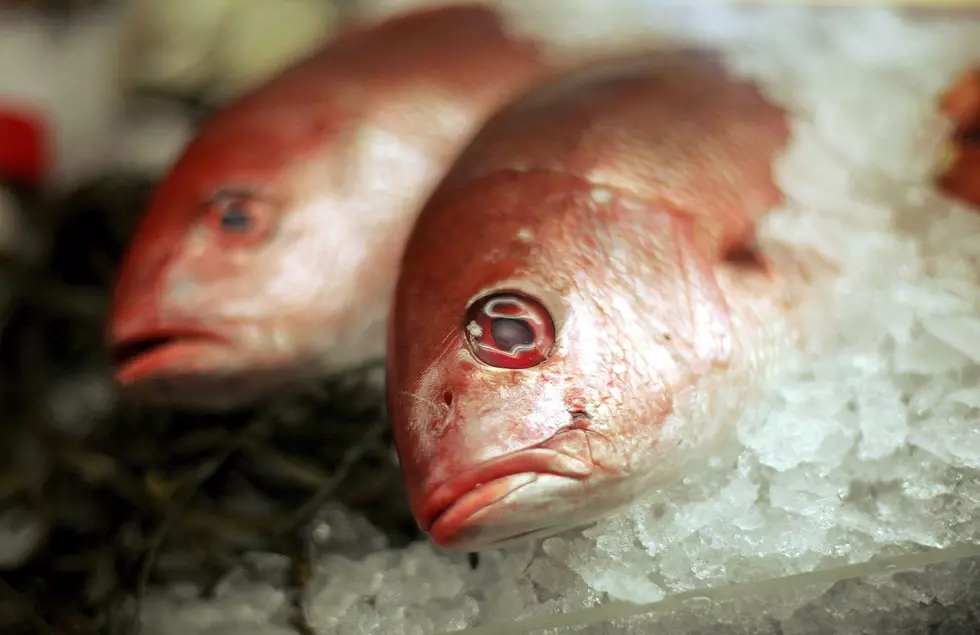 Freezing Temperatures Could Cause Fish Kills in Louisiana Marshes
Justin Sullivan/Getty Images
The record cold temperatures that we have endured over the past few days have not only disrupted life for us, humans, but many of our animal friends have also felt the effects as well. I am sure if you have a pet at your home you've made arrangements for that furry friend to have a warmer place to stay and you maybe have even brought your pet indoors.
Animals that live in the wild aren't as fortunate and for Louisiana's aquatic life the record temperatures could be deadly. Now, we are really speaking of sport fish that reside in inland lakes and ponds. Those species should be alright given the amount of water in their habitat.  However, the Louisiana Department of Wildlife and Fisheries is expressing concerns about species that reside in Louisiana's coastal marshes.
Part of the reason for the concern of a massive fish kill over the next few weeks is that species that inhabit the coastal marshes aren't used to this kind of cold weather at all. The other issue that LDWF agents have noted is that these coastal marshes are often very shallow. That water won't hold a lot of heat and the extreme cold could be fatal.
The species that LDWF are most concerned about are redfish, black drum, and white trout, they are all at risk, and especially one of the anglers' favorites the speckled trout. Those fish live in the coastal marshes and their numbers are already low.
The Department of Wildlife and Fisheries says a cold-weather kill could manifest in just a few days after a freeze or it might be a few weeks. They are asking anglers to be on the lookout for fish kills and to report them immediately to LDWF agents.
10 Ingredients to Make Your Gumbo Stand Out