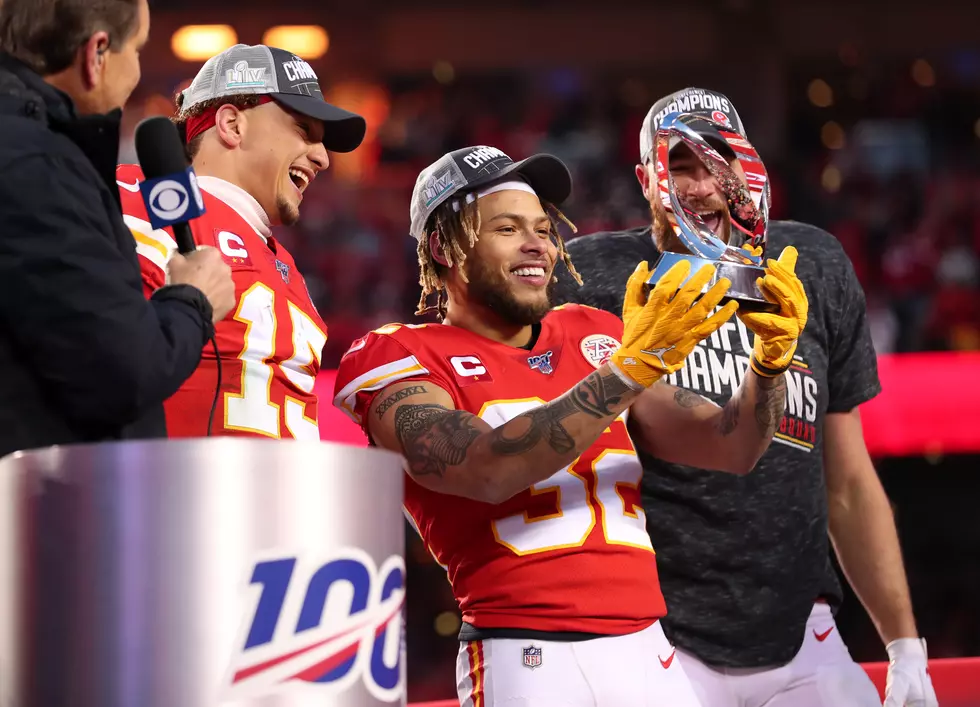 Five Former LSU Tigers a Part of Super Bowl LIV
Tom Pennington, Getty Images
Super Bowl LIV is set for Sunday, February 2nd at Hard Rock Stadium in Miami as the San Francisco 49ers and Kansas City Chiefs will face off.
While we won't be rooting on our beloved New Orleans Saints, there will be plenty of Louisiana flavor in the big game.
Those players include four from the Chiefs: safety Tyrann Mathieu, cornerback Morris Claiborne and running backs Spencer Ware and Darrel Williams. (Ware and Williams won't play in the game as they are on the injured reserve.)
The 49ers have one former Tiger in linebacker Kwon Alexander.
There are two other players representing Louisiana colleges in the Super Bowl, and they are 49ers wide receiver Trent Taylor, who graduated from Louisiana Tech, and Chiefs running back Elijah McGuire, who went to the University of Louisiana.
(Taylor has been on injured reserve most of the season while McGuire is on the practice squad.)
Super Bowl LIV will take place on Sunday, February 2nd at 5:30 pm.