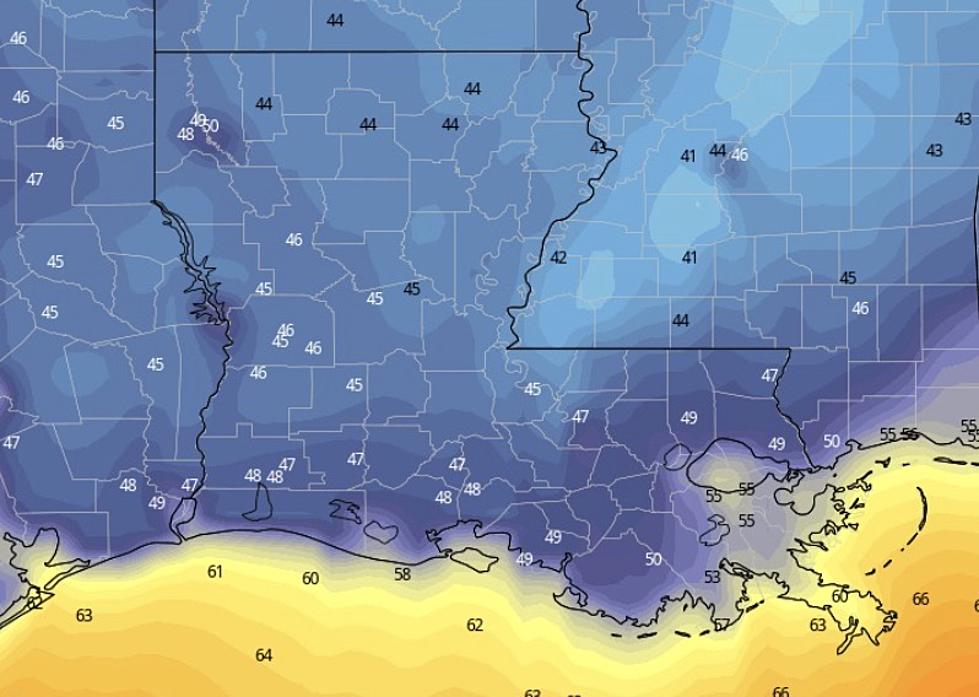 Weather Model Predicts First Strong Cold Front For Much of Louisiana
Chris Cozart KLFY-TV
It's the news you've been waiting for.
After a brutal summer for all of us in Louisiana, fall may soon be arriving.
KLFY-TV 10 Meteorologist Chris Cozart shared this bit of good news or promising news on social media and it shows much cooler temperatures in Louisiana.
Yes, a strong cold front could be pushing into the deep south and it's arrival isn't far from now.
As a matter of fact, the weather model predicts that this cold front will arrive in the deep south sometime during the second week of October.
So, if you're a fan of cooler weather and gumbo, this is exactly what you want to hear. Heck, I have even seen those who despise winter say that they too are ready for cooler days.
After the summer we just had, we all deserve to have temperatures in the mid-to-upper-40s.
While this forecast is still a few weeks out, we are getting into that time of the year when we begin to see cold fronts push further southward, and it is also good news as we approach the final weeks of the peak of hurricane season.
So, let's all sit back and wait for this cold front, and if you want to get the fire pit and gumbo pot out, go for it.
We deserve this break.
To be fair and balanced, Rob Perillo at KATC-TV 3 says not to get overly excited after one weather model run, that is still weeks out.
TOP 10: The best holiday TV specials of all time, ranked