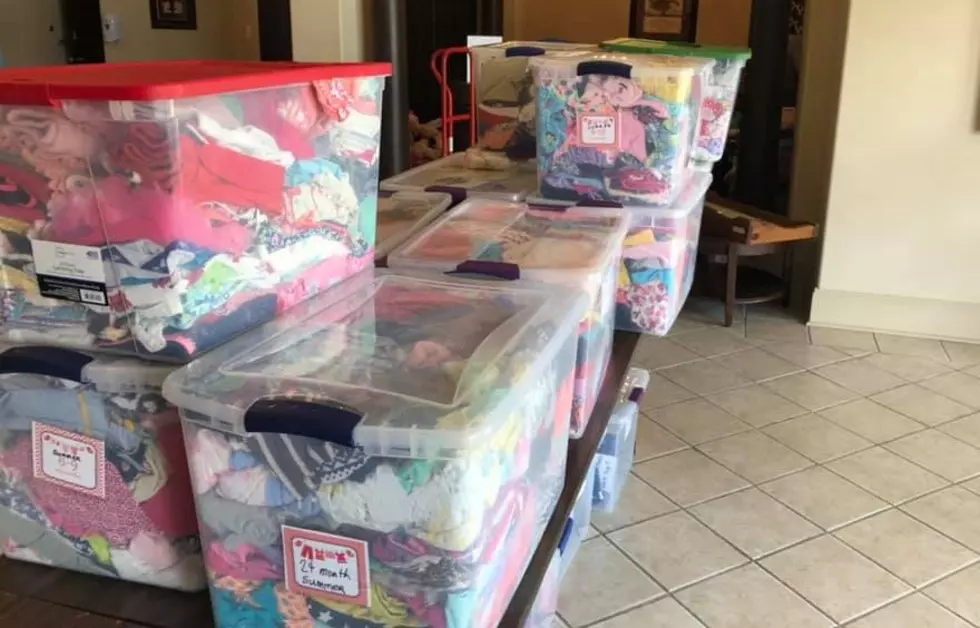 Community Closet Day this Saturday to Donate for Foster Families
Foster The Love Louisiana Facebook
Foster the Love is holding their Community Closet Day this Saturday, January 9th from 9am to 1pm to shop, donate, and/or volunteer. They will be accepting donations of new or gently used children's clothing and shoes, and baby equipment. Foster the Love holds this event on the 2nd Saturday of each month. The Community Closet is located at 411 Verot School Road in Lafayette, inside the Christian Life Center. Parking is in the back of the church. Enter through the door on the left, go up the stairs to the right and the closet is on the left. For a list of items needed for the Community Closet, click here.
First Night Bags are reusable, overnight bags that are filled with clothing and hygiene essentials. They are given to children as they enter care. Often, children enter foster care with few or no personal items and many foster parents are given limited time to prepare for their arrival. The first night can be hectic and stressful for children and the foster families. Foster the Love's intention is to make the transition as easy as possible. The new toys items that are donated are used for the First Night Bags. If you are interested in donating items for the First Night Bags, click here for a list.
Foster the Love is a non-profit organization that exists to encourage and support foster and adoptive families in South Louisiana. Their mission is to empower and support children, youth, and families affected by trauma, and to educate the community on the needs of the foster system.
It's a new year, and many families are cleaning out their closets. This is a great way to help your community by donating what you don't need.
You Know You're From Louisiana