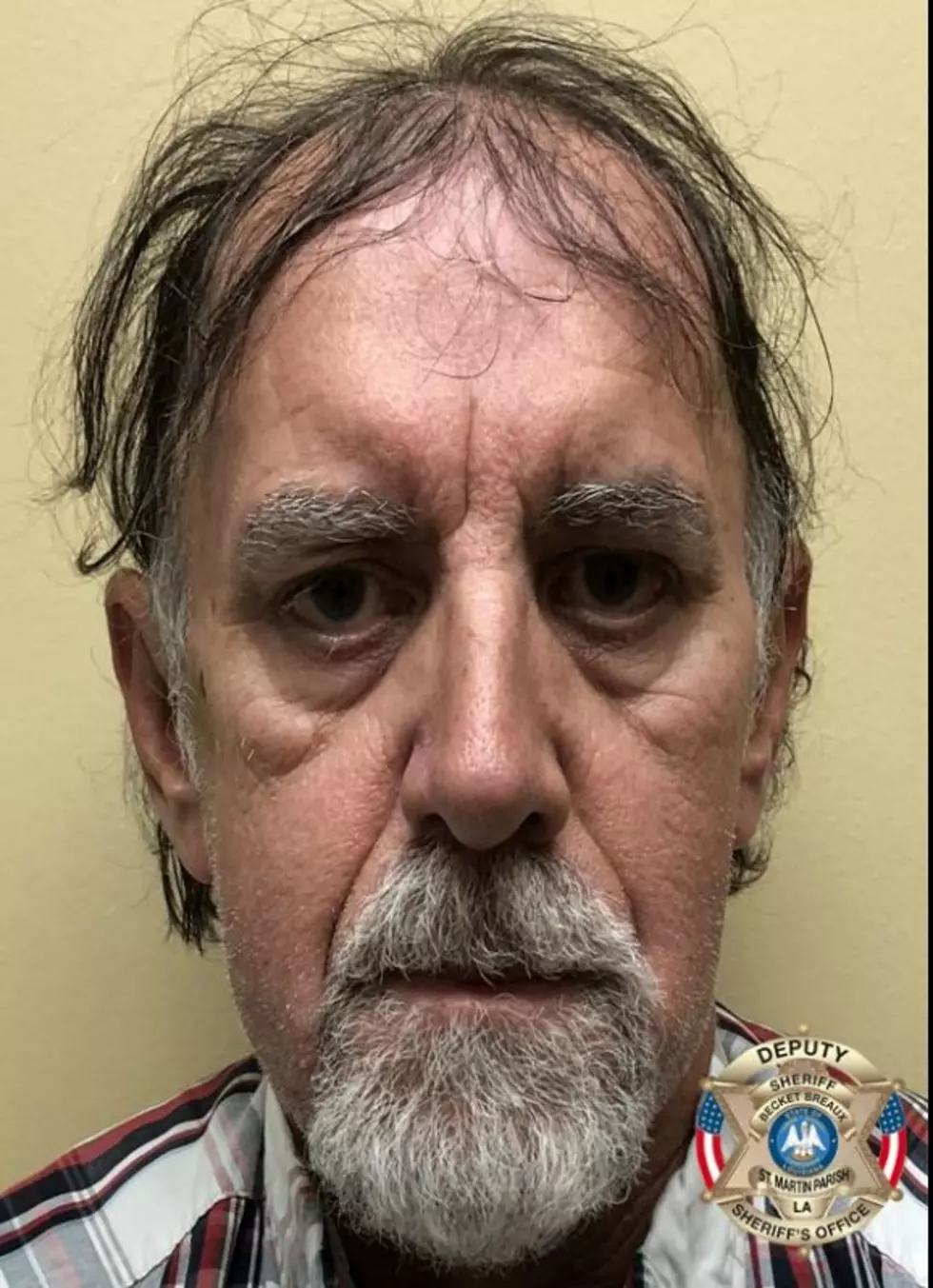 Broussard Man Arrested for Alleged Indecent Behavior with Juveniles
St. Martin Parish Sheriff's Office
64-year-old Johnny Trosclair of Broussard is behind bars charged with two counts of Indecent Behavior with Juvenile (Felony).
St. Martin Parish Sheriff's Office spokesperson Major Ginny Higgins says they received a report of the alleged indecent behavior involving two juveniles on July 19. Investigators determined Trosclair was guilty of the illegal actions and deputies arrested him Wednesday morning.
Trosclair sits in the St. Martin Parish Correctional Center with no bond set.