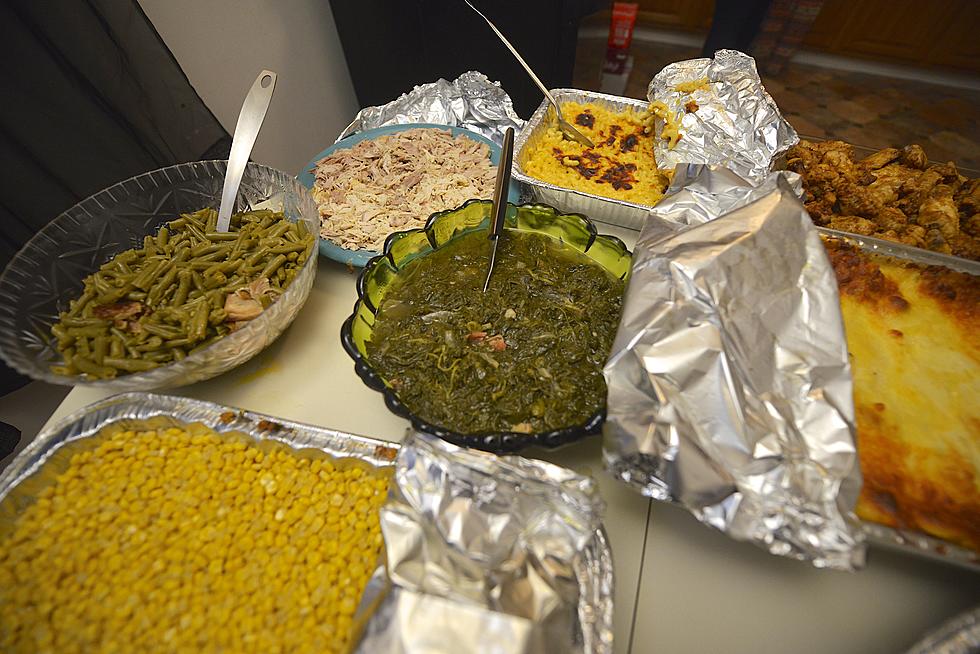 Cajuns Say if You Serve (This) You Gotta Serve (That) or You Ain't Cookin'
Getty Images
There are some food dishes in Acadiana that simply can't be served alone. For instance, with gumbo, most folks in Acadiana will serve potato salad. With red beans and rice, you gotta have a salad. A PB&J sandwich is not the same without chips. And with red wine, chocolate is a must.
We asked Facebook users to tell us, "What Food Combination is a Must? If I serve (this) I always serve (that) with it." Tons of people responded. No surprise, the most popular answer was gumbo and potato salad. However, we believe some of these food pairings will have your mouth watering.
  Jambalaya and white beans. -Bobby D.
Boiled crawfish and mushrooms. -Tammy T.
PB&J with Fritos. -Martie B.
Deer sausage in a gravy with baked beans. -Tammy M.
Any fricassee is served with sweet peas. The sweetness goes so good with the roux. -Ravin E.
Red beans and cornbread. Debbie R.
Bar-b-que with rice dressing. -Becky A.
Meatball stew, corn, vinegar coleslaw, deviled eggs...Story of my childhood! -Regina B.
Fried catfish and white beans. -Jackie B.
Spaghetti and corn!! -Bret L.
Meatball stew with sweet pea salad. -Jackie L.
White beans and Danny's Fried Chicken. -Jennifer K.
Black-eyed peas with a red gravy. -Monique R.
Spaghetti and Meatballs...gotta have the garlic bread. -Elizabeth L.
Pork chops and applesauce. -Sandra R.
Smothered steak with butter beans. -Travis D.
Chicken stew with navy beans. Mary C.
Fried pork chops, mac and cheese with sweet corn. Shanna A.
Spaghetti and peas. I've just gotta have them together! -Heather S.
Grilled cheese and tomato soup. -Rosemary S.
Etouffee and french fries!! -Mona M.
Boiled crawfish and beer. -Shelley S.
Ham and sweet potatoes. -Margie L.
7-steaks and turnips. -Jackie P.
Chicken stew and baked spaghetti. -Patrice P.
Fried shrimp with guacamole. Dip your shrimp in the guacamole. It's Heavenly. -Bridget D.
7 Places to Find the Best Boudin in Acadiana
Best Places for a Fried Shrimp Po'boy in Acadiana