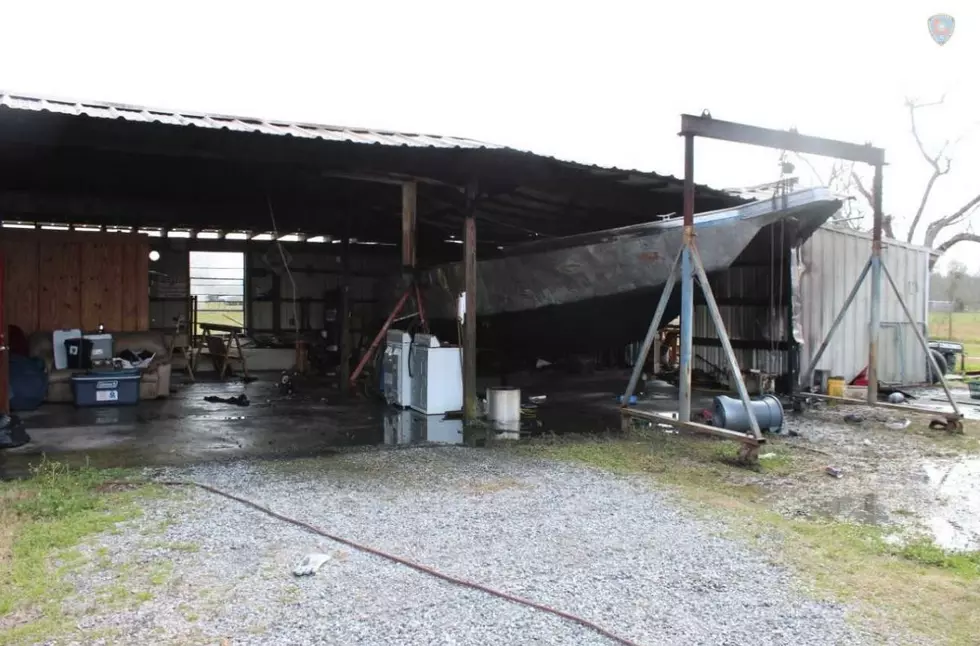 Abbeville Man Dies in Workshop Fire in New Iberia
State Fire Marshal's Office
A 63-year-old Abbeville man is now dead after a fire and explosion in a workshop located in the 5500 block of Claude Viator Road in New Iberia on Sunday.
In a press release, State Fire Marshal's Office Public Affairs Director Ashley Rodrigue says firefighters found three victims, including the Abbeville man who died on Monday. Deputies say the three men were doing welding work on an old boat when the explosion happened.
Deputies say the explosion - deemed accidental - was caused by a combination of welding activity and fumes from the boat's gas tank igniting.
The deceased victim's identity is pending notification of family.