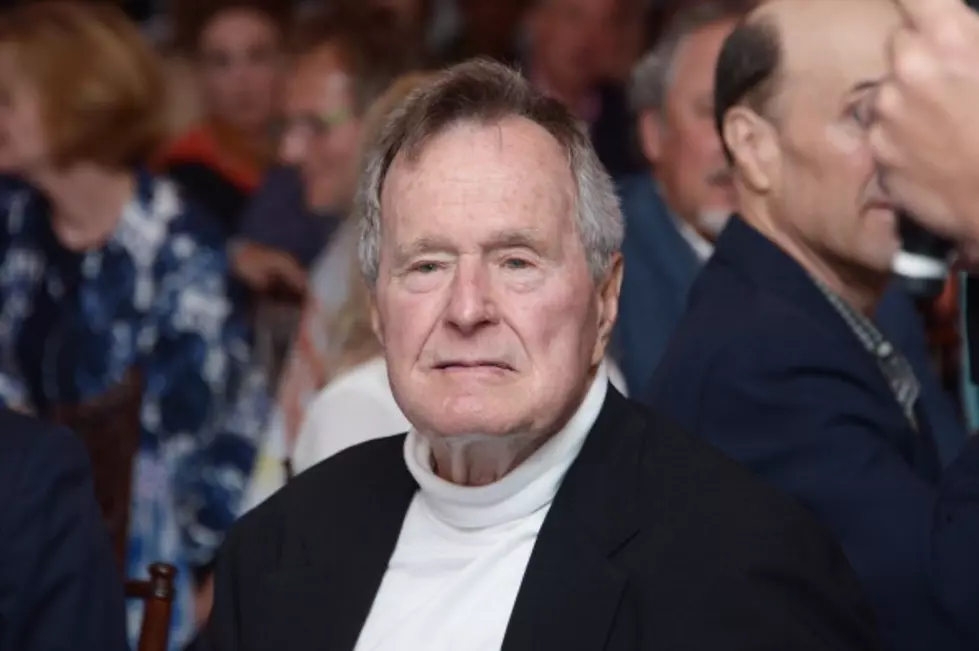 A Moment With George Bush Sr.
(Photo by Michael Loccisano/Getty Images for HBO)
When I was a senior in high school, I went to Washington, D.C. with a group of high school students for an incredible experience called The Washington Seminar. We met with each of the legislators of our state and a number of other departments, as well. One afternoon, as we were walking through the U.S. Capitol Building, I looked up and recognized the Vice-President about 10 yards in front of me walking up a set of stairs. I thought, "Well, I think I'll say hello."
So, I walked over to Vice President George H.W. Bush and proceeded to extend my hand...at which point two secret service agents jumped between the Vice President and me. The little scene quickly disbursed and the vice-president agreed to have his photograph taken with our group of 40 high school students.
Chance meetings like that make you follow someone more closely, and since that day, I've paid attention to what was going on in George H.W. Bush's life. So on this day, I'd like to send my very best to him and his family. He was a war hero and naval aviator in World War II. At one point, he was the youngest in the Navy. He was shot down over the Pacific, and is said to have flown nearly 60 missions. He's skydived on at least three of his birthdays since leaving the White House, most recently when he turned 85.
He remains in intensive care in a Houston hospital. Here's hoping he's resting easy. My thoughts and prayers are with him and his family.