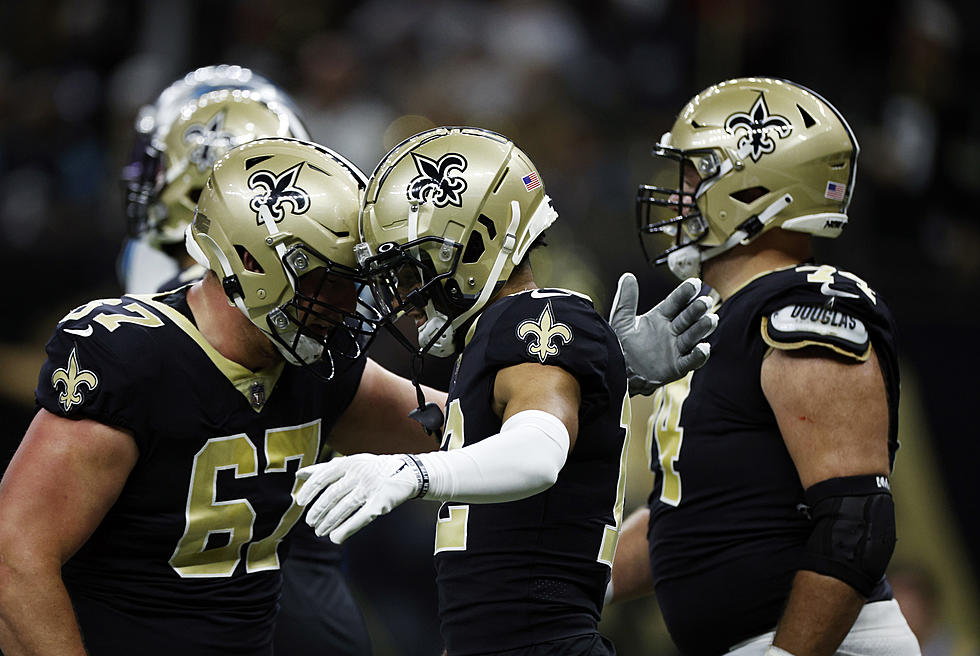 3 Things The Saints Need to do Now That Derek Carr is a Saint
(Photo by Chris Graythen/Getty Images)
The Saints now have their quarterback in Derek Carr. But the team still has holes to fill and moves to make. Here are 3 things the Saints need to do now that Derek Carr is a Saint.
1. Find A Running Back
With the Alvin Kamara court case looming and the decline of Mark Ingram the Saints need to address the running back position. Even though the Saints have a better quarterback in Derek Carr the running game is still extremely important for the Saints. When the Saints were at their best they had a two-headed monster of Kamara and Ingram.
So with the draft and free agency looming the Saints need to make running back a top priority. I personally would rather the Saints draft a back instead of signing one to save money by having said back on a rookie contract.
2. Address The Michael Thomas Situation
The beef between the Saints and Michael Thomas may have cooled after the Derek Carr situation; however, the cap hit is real. The team will have to determine whether to keep Michael Thomas or not. Thomas will have a cap hit of $59.4M. If Thomas will return the Saints may have to restructure his contract and will Thomas accept that? Either way, a decision has to be made because if Thomas isn't a Saint then the Saints will need to address that in the draft or in free agency. And if it's in the draft it may need to be the 1st round pick for the highest level of talent. Although you do have Chris Olave; however, Carr will need weapons to be successful.
3.  Add Youth On The Defensive Side
If you sign either a running back or wide receiver in free agency or retain Michael Thomas, then the Saints need to add youth on the defensive side of the ball. Specifically on the defensive line. The Saints need to find a defensive lineman to add to the depth at the position and maybe consider looking for a safety in the draft. With Tyrann Mathieu not getting any younger, that's another position to address in the draft. But whether it's a defensive lineman or a safety the Saints need to get younger on the defensive side of the ball.
The Saints may have their quarterback; however, the team still has holes to fill. If they want the success that the people inside the building believe its capable of then they need to fill those holes as soon as possible.
The Worst Tattoos on Professional Athletes
Some tattoos are more regrettable than others.