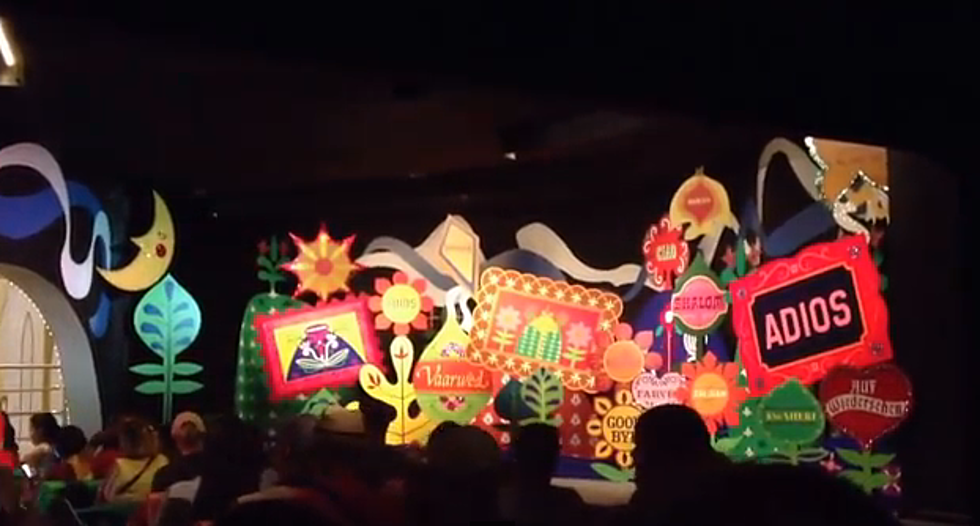 Walt Disney's 'It's A Small World' Ride [COMPLETE RIDE VIDEO]
Staff Photo
This old mill boat ride is located in the Fantasyland areas of each Walt Disney Parks and Resorts.  Each ride is loaded with audio-animatronic dolls, over 300, in the style of children of the world.  The Orlando ride was refurbished in 2010.
Walt Disney wanted one song for the ride that could be easily translated into many languages and it needed to be able to be looped.  Robert B. Sherman and Richard M. Sherman wrote 'It's A Small World (after all).
This video was shot at Magic Kingdom in Orlando, Florida August of 2014 and includes the entire ride from beginning to end.