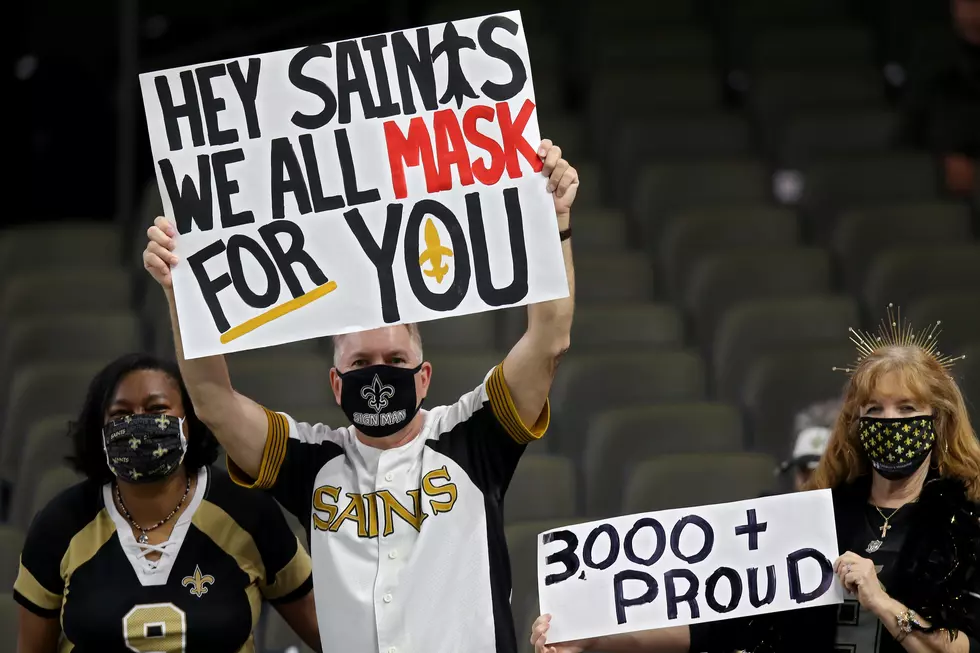 Vaccinated Healthcare Workers Will Attend Saints Game On Sunday To Raise Awareness
Jonathan Bachman, Getty Images
With the New Orleans Saints beginning their playoff journey this Sunday, a special group of healthcare workers will be in the Superdome to represent the #WhoDatNation and so much more.
Check out the story posted to Twitter by @wdsu below
According to the article from WDSU-New Orleans, members of the healthcare world's front-line will be in attendance as the Saints battle the Bears in the Super-Wildcard round of the NFL playoffs.
These 250 healthcare workers have recently been vaccinated for COVID-19 and through their attendance, hope to bring awareness to the COVID-19 vaccine that many are now receiving.
The New Orleans Saints hope to play a part in driving the importance of the new vaccine throughout the game Sunday, using these healthcare workers as a symbol of hope.
THINGS SAINTS FANS SHOULD BE GRATEFUL FOR