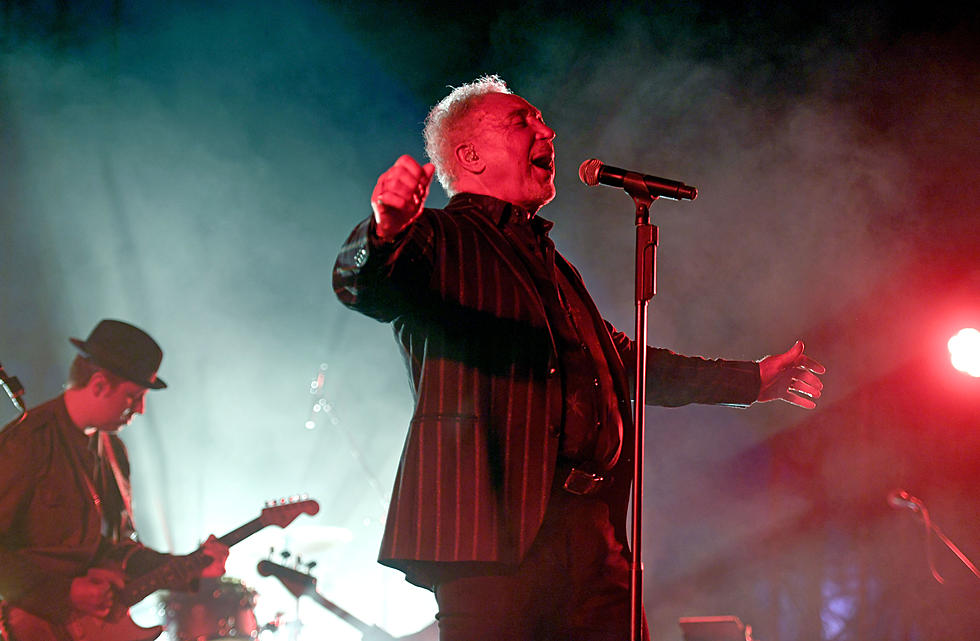 Tom Jones Takes Time Out From Jazz Fest to Visit Jerry Lee Lewis [VIDEO]
Frazer Harrison/Getty Images
Pop music legend Tom Jones was in New Orleans performing at Jazz Fest on Thursday, May 2. The 78 year old Welsh singer, who has sold over 100 million records, and still has the ladies swooning, took time out from his scheduled appearances to visit an ailing Louisiana legend. Jerry Lee Lewis had to cancel his April 28th Jazz Fest show after a small stroke in February, and according to his website, he remains in a rehabilitation center recovering.
Stand up comedian and New Orleans actor Johnny Rock posted an amazing photo on his Facebook page (below) of the two legends, with the caption 'Tom Jones was in New Orleans for a performance at Jazz Fest but first he made time to visit Jerry Lee Lewis who is hospitalized and recovering from a stroke. Tom spent two hours with the Killer in his room. No assistants or family members. Best wishes to the Killer and kudos to Tom Jones!'
A sweet gesture indeed. Jones also sat in with New Orleans' own Jon Cleary at the Chickie Wah Wah Club on Canal Street the night before his Jazz Fest slot. Check out the video below.