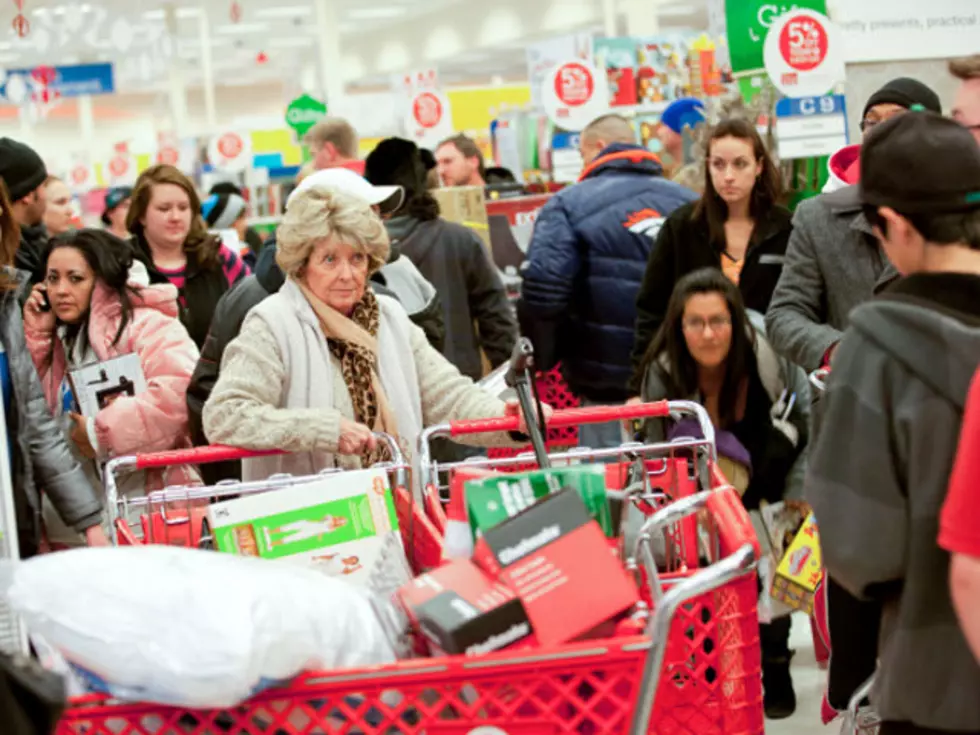 To Black Friday Or Not To Black Friday
Matthew Staver, Bloomberg/Getty
To Black Friday or Not to Black Friday? That is the question. I've never been a Black Friday shopper.  My sister, on the other hand, does it every year.  I tried it once or twice, and it immediately realized it just isn't for me.  Some say it isn't all it's cracked up to be, while some say they truly save big bucks. The day after Thanksgiving has always been considered the biggest shopping day of the year, until recently.  This crazy shopping day is a holiday tradition for many, and they look forward to it every year. More and more people are saying convenience is way more valuable than the money that will be saved. With the internet offering Cyber Monday, many shoppers have opted to go that route.  And many retailers are also putting their deals online. Here are a few tips if you decide to fight the crowd.
Are the "Blah Friday" deals really worth it?  Some experts say no.  The trick is to be very strategic and prepared. If you do Black Friday shop, you should know that some things like winter clothing and fitness equipment will be cheaper later in the winter. Toys are actually better prices about a week to ten days before Christmas. Although you see so many deals on tv's, Christmas isn't the best time to buy one. If you are looking for an off-brand tv that isn't the best quality, you may find some great deals on televisions for Black Friday.  But, if you want a TV that will be a brand name and last a lot longer, you should wait for deals AFTER Christmas around Super Bowl Sunday. The biggest savings are on items that will go extremely fast so in order to get one you'll need to join the campers outside the store. Another thing you need to be aware of if you're going to jump into the chaos is that Black Friday shopping can be dangerous. Dangers include stampedes, fights, and falling asleep while driving home.
If you are going Black Friday shopping, here are a few tips:
Make a shopping list. 
Map out your day and route. 
Get the SECOND-BEST deal instead of fighting the crowd for the best deal.
Black Friday shop online.
Rely on your phone with app deals and quick price searches
Shop with friends and split costs.
Strategically plan and nail your timing.