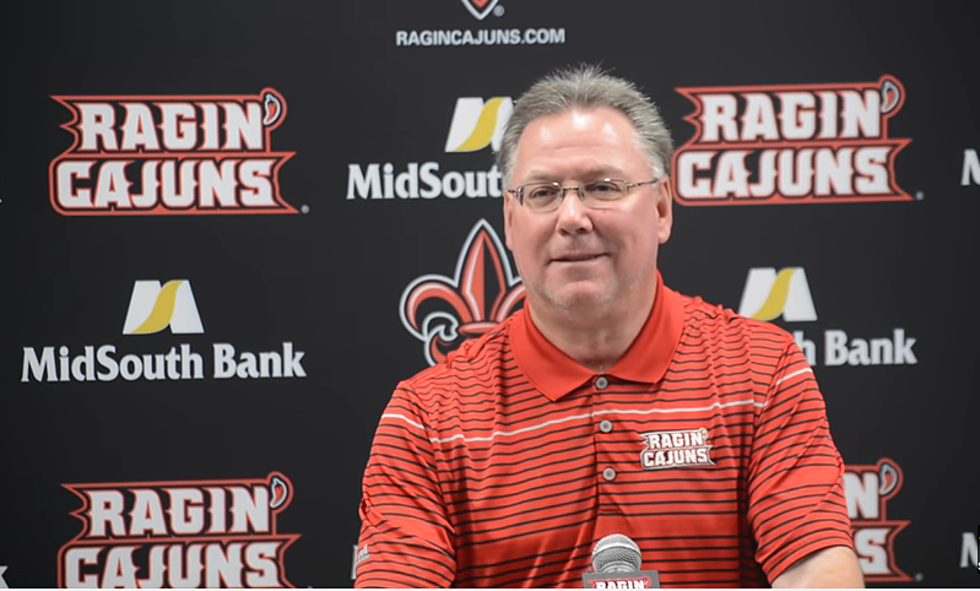 The "ROBE" Golf Tournament To Honor Late Cajun Coach
ESPN1420/YouTube
YOUNGSVILLE -- UL athletic supporters, baseball fans and all who admired and respected Ragin' Cajun coach Tony Robichaux will have an opportunity to honor the late coach and provide financial assistance for his family at the inaugural "Robe" Golf Tournament.
The four-person scramble is scheduled for Friday, Aug. 23, at Les Vieux Chenes Golf Course in Youngsville, with registration at 11 a.m. and a shotgun start at 1 p.m.  for the first 36 entered and paid teams. Any other teams entering after that 36-team field is full will play in a morning flight with a 7 a.m. registration and an 8 a.m. shotgun start.
The tournament is open to all golfers, with the field limited to the first 72 paid teams.
"Robe always said he wants people that stand up when everybody else is sitting down," said tournament co-chairman and former UL baseball standout Mike Strentz. "We can never repay him for what he did for us, for the university and for the community for 25 years, but we can do something to honor him and his family."
Entry fee for the event is $125 per player or $500 per team and includes green fee, cart, tee gifts, range balls, food throughout the course and on-course contests on several holes. All proceeds from the event will directly benefit the family of the late coach, who passed away July 3 after suffering a pair of heart attacks in late June.
Sponsorships are available via personalized tee signs at $100 each that will feature "Robeisms" imprinted on each along with the sponsor's name.
The "Robe" will have several unique features for the players. Members of the Ragin' Cajun golf team will be on selected par-threes and par-fives to hit tee shots and drives for each four-man team, and other special holes with contests and prizes will be set up throughout the course.
A silent auction will also be held during the day at Les Vieux Chenes which will include UL items and memorabilia donated by former Cajun baseball, football and basketball players who played professionally.
"We think this is just going to take off," Strentz said. "We were looking at maybe 30 teams to start, but so many people have already said they want to help. The word 'no' will not come out of our mouths if there is anyone who wants to get involved to thank Robe for everything he's done for so many of us."
Entries may also be mailed to The "Robe," P. O. Box 471, Scott, LA 70583. Checks should be made payable to "The Robe." Deadline for entries is Wednesday, Aug. 21, or until the field is filled. Because of the anticipated demand for playing spots, no spots can be "held" and only paid entries will be accepted on a first-come, first-served basis.