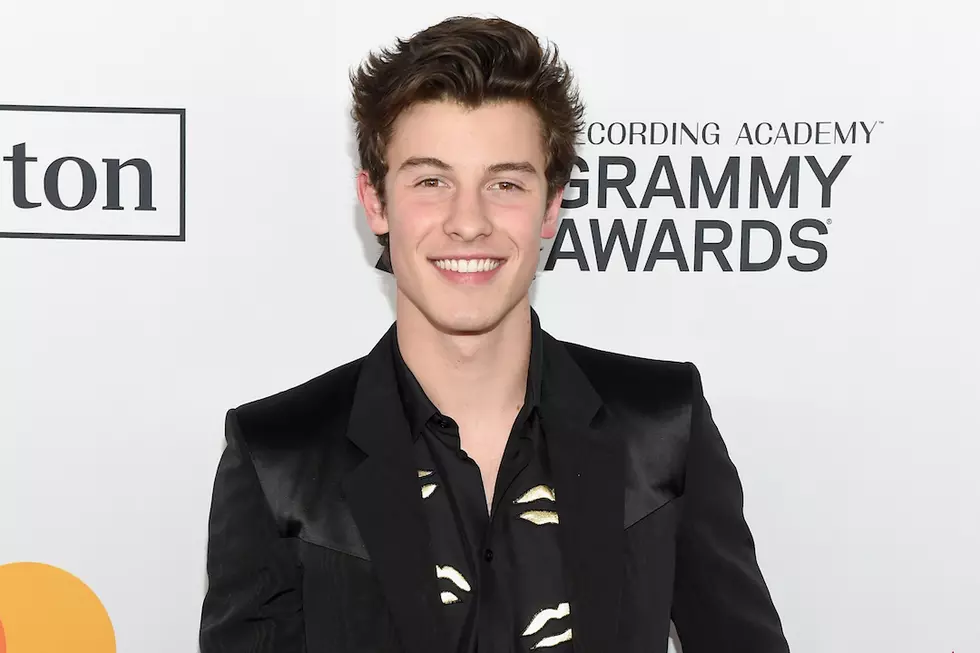 Cryptic Tweet Suggests Shawn Mendes Has New 'SM3′ Music Planned for March 2018
Nicholas Hunt, Getty Images
Have you been breathing easily today? Well, that may soon change once you learn that a little birdy on Twitter is swearing Shawn Mendes has new music coming out — as soon as this month!
Yes, we know. We almost swooned too, but look, we promise you'll want to stay alert for the details of Mendes' forthcoming musical endeavor, and the optimistic release of a new song (or album) from the 19-year-old pop star in the weeks to come.
On Saturday (March 3), a writer and editor of Us Weekly named Nicholas Hautman supposedly broke the announcement first — and nearly dismantled Twitter feeds everywhere — with a tweet that seemed to indicate the imminent release date of Mendes' next music project, which fans have come to call SM3.
In his tweet, Hautman writes: "Shawn Mendes 3/23 #SM3."
Although it remains unclear exactly what this message is signaling will arrive on the date in question (March 23), as the hashtag insinuates, the "There's Nothing Holding Me Back" crooner could be gearing up to hit us a new single, possibly sometime this month.
Despite its ambiguity, the sign was enough to drive the musicians' followers up the wall, many of whom responded with meme-style cheer while others suffered Mendes-related breakdowns in light of the broadcast.
Even though the news has yet to be addressed or confirmed by the Canadian songwriter on any of his respective personal social media channels in response, the rumored release date may not be too farfetched after all, according to a previous Instagram post shared by the artist.
If you can recall, on February 12, the "Stitches" vocalist revealed in a shirtless Instagram photo that he did, in fact, have more tunes in the works for his listening audience, and that a new album was coming soon.
That was just a few weeks ago, and while "soon" doesn't afford us the certainty of a definitive release date, this recent news coupled with Mendes' topless announcement last month gives us hope that the pop star will return with another earworm this spring.
The "Treat You Better" performer's second and most recent record, Illuminate, was released in September 2016, and debuted atop the U.S. Billboard 200.
What about you, Shawn Mendes Army: Do you think SM3 content will arrive this month?
Share your thoughts and theories with us in the comments.
Shawn Mendes' Best Live Vocals