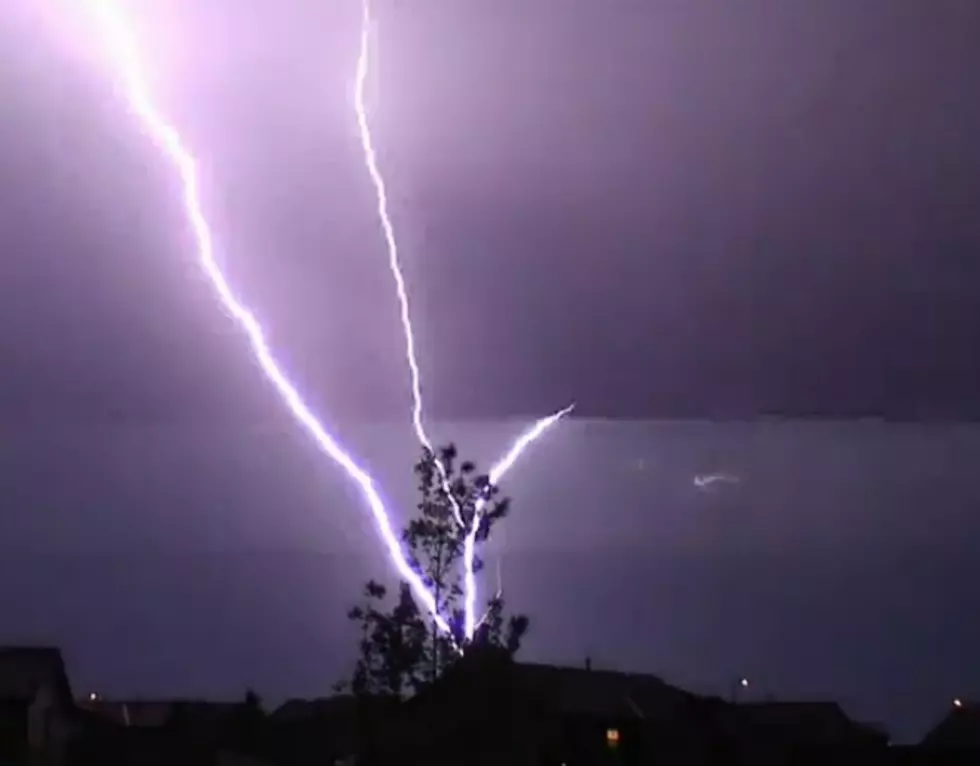 Severe Storms Possible For Louisiana Sunday
you tube
Louisiana's roller coaster ride of strong storms and flash flooding will make another appearance in cities like Lake Charles, Lafayette, Baton Rouge, and even Shreveport this Sunday. Another storm winding its way across the west coast of the United States will once again migrate across the country to bring a threat of raucous weather and potential downpours. The system's expected arrival is Sunday.
The Storm Prediction Center has placed the southern half of the state in the marginal risk zone for severe storms. While the current forecast projection does have the severe weather threat significantly lower than this Tuesday's threat, it would still be a good idea to be mindful of weather conditions during the day on Sunday.
The Weather Prediction Center is placed a large portion of Louisiana and the Gulf South in general at a slight risk of excessive rainfall on Sunday as well. This suggests that forecasters are expecting some of the more intense storms to produce a lot of rain in short period of time. In fact, so much rain that it overwhelms the drainage systems for a short time.
However, in his blog Daniel Phillips at KATC did not that this should not be a wide spread flooding event. Even though the area might see rainfall totals over an inch, with the exception of the heavier downpours, most the area will receive the majority of the precipitation spread out between the wee small hours of Sunday and almost midnight Monday morning.
The National Weather Service Forecast Office in Lake Charles is predicting rainfall to begin in the Lafayette area after midnight Sunday morning. Forecasters call for showers mixed with heavier storms to move across the area during the day on Sunday. It should not be a total washout but there will be rain off and on with a greater emphasis on "on".
The beginning of the workweek appears to be quiet. Mostly cloudy skies and temperatures in the upper 60s during the day while fluctuating between the low 50s and upper 40s for the early part of next week.
10 Perfect Pairings of Blue Bell Ice Cream and Snacks from Buc-ee's
If you love Blue Bell Ice Cream and have developed a taste for more than Beaver Nuggets then this list of treat pairings will satisfy your sweet and savory tooth too.