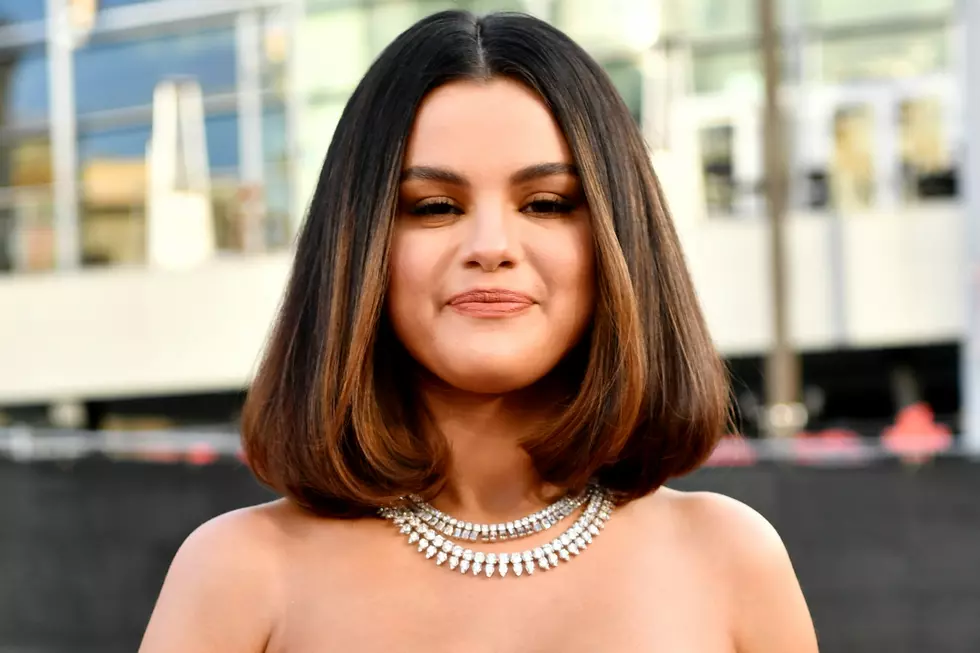 Selena Gomez's 'Rare' Album Tracklist Revealed
Emma McIntyre, Getty Images
Selena Gomez finally unveiled the tracklist and title of her new album Rare.
After months of speculation, the pop star confirmed her album name and revealed all the songs that will appear on her upcoming record in a new trailer posted to her Instagram on Thursday (December 12). In it, we see moments from her new music videos, clips of Gomez in the recording studio and snippets of her new songs.
"Can't believe I'm revealing the art and title for my new album RARE, out January 10th. It's the most honest music I've ever made and I can't wait for you to hear my heart," she captioned the video.
Besides her previously-released singles "Lose You to Love Me" and "Look at Her Now," Gomez will also drop two collabs with 6LACK and Kid Cudi, as well as tracks titled "Dance Again," "Ring" and "Kinda Crazy." There's also a song called "Cut You Off," which fans are already speculating is about her relationship with Justin Bieber.
Check out Selena Gomez's Rare album tracklist in full, below:
1. "Lose You To Love Me"
2. "Look At Her Now"
3. "Rare"
4. "Dance Again"
5. "Ring"
6. "Vulnerable"
7. "People You Know"
8. Let Me Get There"
9. "Crowded Room" (feat. 6LACK)
10. "Kinda Crazy"
11. "FUN"
12. "Cut You Off"
13. "A Sweet Place" (feat. Kid Cudi)
The PopCrave Twitter account shared an old video of Gomez from over a year ago that sees her discussing the track "Rare," which she described as an anthem for girls. "It's a beautiful message about girls who don't realize that they are rare. I don't feel like girls are told enough that they are rare," she explained.
Selena Gomez's Best Red Carpet Photos