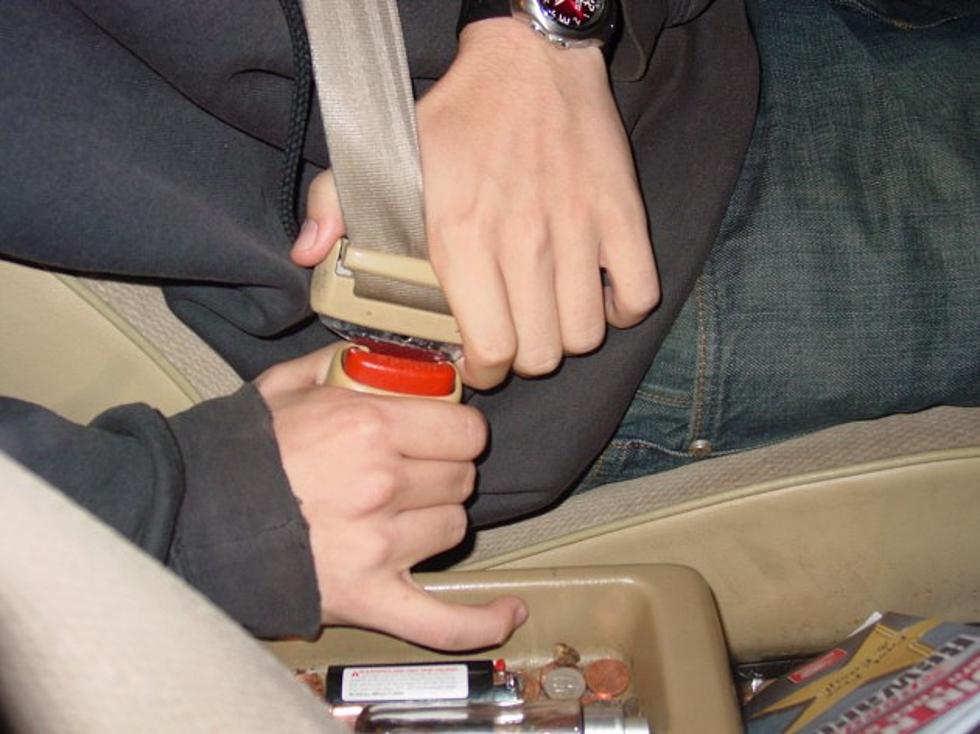 Seat Belt Webinar For Young Drivers
Seatbelt Thinkstock
Two coalitions are teaming up to offer a webinar next week aimed at helping young drivers understand the imperative nature of wearing a seat belt.
This effort is part of the bigger programs from the state of Louisiana called The Louisiana Strategic Highway Safety Program Destination Zero Death. Based on the information compiled by local, state and federal officials, the research shows that teenagers are less likely to wear their seat belts than adults.
The Acadiana Regional Transportation Safety Coalition and the South Central Regional Safety Coalition work each day to try to change the statistics.
The group sites important statisical information, via press release, that highlights why it is imperative for younger drivers to understand that not wearing a seat belt can lead to deadly consequences.
In 2013, over half of teens (ages15-19) killed in crashes weren't wearing a seat belt. It's also impacting their younger passengers: when teens aren't wearing their seat belts, 90 percent of their young passengers (ages 13-19) who die in crashes also aren't restrained.
The webinar is schedule for Thursday, December 17. It will run from 4 o'clock to 5 o'clock that evening.
A whole hosts of transportation experts will be taking part in this event including the following:
Sudden Impact officials
Lafourche Parish Sheriff's Office
Louisiana Students Against Destructive Decisions
The Louisiana Highway Safety Commission
Louisiana State Police
An Acadiana teenager saved by using a seat belt
Coalition officials says the goal is to bring information to young drivers in an engaging way.
If you want to register your teenager for this event, please click here. Each participant will receive a certificate.
"&CHAR(34)&(R[0
WalletHub: Louisiana Is The Worst State For Working Moms