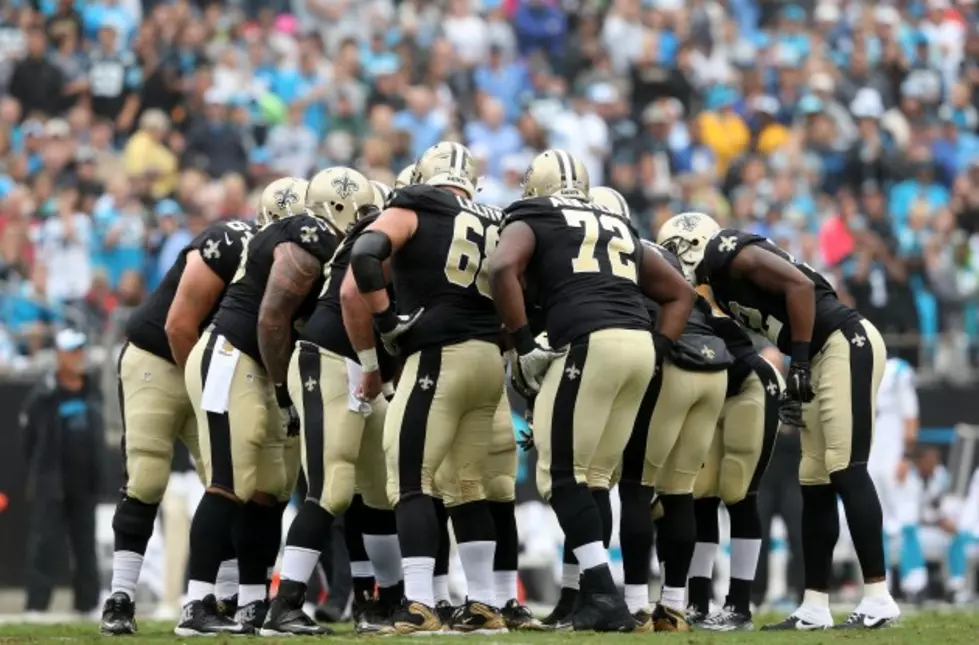 Saints Travel To Face Eagles – Game Preview
Photo Courtesy: Getty Images
The New Orleans Saints return to action on Sunday afternoon, when they travel to Philadelphia, Pennsylvania to face the Philadelphia Eagles, in a match-up of NFC squads.
Kickoff time at the Lincoln Financial Field is scheduled for noon, and you can hear all the play-by-play action on ESPN 1420, as well as 97.3 The Dawg.
The game marks the first of two of the next three that the Saints will play outside of  New Orleans.
New Orleans, who defeated the Dallas Cowboys, 26-20, in overtime, last Sunday, will enter the game at 1-3, while Philadelphia, who lost to the Washington Redskins, 23-20, last week, is also currently 1-3.
The Eagles lead the all-time series between the two franchises, 16-13, although the Saints have three-straight, and five of the last six, including a 26-24 win over the Eagles in the NFC Wild-Card game following the 2013 season.
Offensively, the Saints are averaging 21.5 points-per-game, along with 387.3 total yards, including 304.5 passing yards, and 82.8 rushing yards-per-game.
New Orleans is led by quarterback Drew Brees, who has thrown for 964 yards and four touchdowns, along with running back Mark Ingram, who has rushed for 204 yards and two touchdowns, and receiver Brandin Cooks, who has caught 20 passes for 215 yards.
The Eagles, offensively, are averaging 19.5 points, 294.0 total yards, 224.0 passing yards, and 70.0 rushing yards a game.
Philadelphia is paced by quarterback Sam Bradford, who thrown for 948 yards and 6 touchdowns, running back Ryan Matthews, who has rushed for 132 yards and one touchdown, and receiver Jordan Matthews, who has caught 25 passes for 281 yards and one score.
Defensively, the Saints are giving an average of 381.5 yards-per-game, including 258.3 passing yards and 128.3 rushing yards, while the Eagles are allowing 373.5 total yards, including 276.5 passing yards and 97.0 rushing yards.