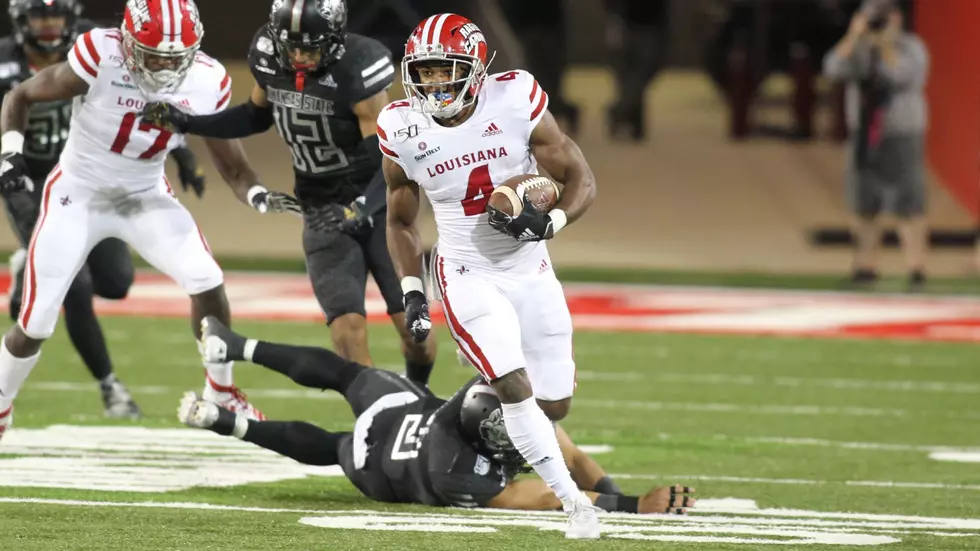 Raymond Calais Explodes in the Collegiate Bowl [VIDEO]
Photo Courtesy: ragincajuns.com
Enter your number to get our free mobile app
A couple of Ragin' Cajun football players are trying to take the next step in their football careers and play professionally.
On Saturday, Raymond Calais played in the Collegiate Bowl and he did something that we've seen him do repping a Ragin' Cajuns uniform multiple times.
Run really, really fast and score a touchdown:
Big time congrats to Raymond for his success and wish him nothing but the best moving forward as he tries to realize his dream of playing professional football.