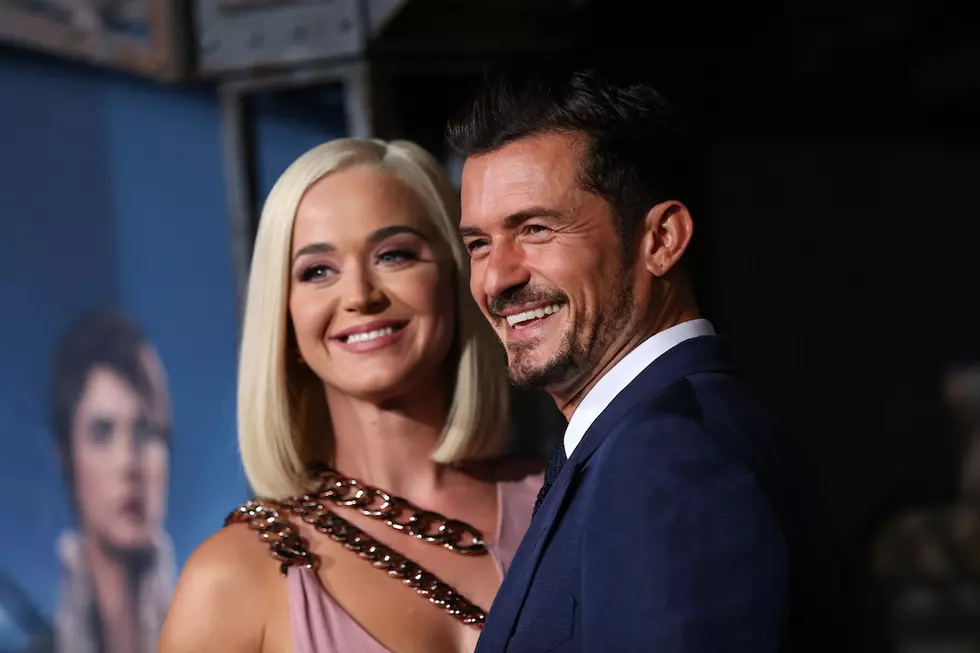 Orlando Bloom Explains Why He Doesn't Think His Marriage With 'Remarkable' Fiancee Katy Perry Will End in Divorce
Phillip Faraone, Getty Images
When Orlando Bloom sees his bride walk down the aisle, it won't be the first time — but he is planning for it to be the last.
During a preview for his upcoming Sunday Today interview, the actor opened up to host Willie Geist about why he thinks his marriage to Katy Perry will be different than his first. "It's important to me that we are aligned," he explains in the clip. "I've been married and divorced and I don't want do it again... and we're both fully aware of that. She's remarkable and so I'm always so impressed with that and I'm encouraged."
Bloom was married to model Miranda Kerr for three years before calling it quits in 2013. They share an 8-year-old son, Flynn.
As for his extravagant helicopter ride proposal to Perry, the 42-year-old admitted it was a good way to make sure they were alone when he popped the question; however, he also acknowledged his fiancee's love for "big moments" played a part in his decision. "To be honest, she loves a theme as you can see in everything she does. She loves a big moment," he said before explaining how he's helping her appreciate the small ones too.
"I'm still trying to get her to wrestle into the small moments," he shared. "The cool thing about what we're doing, we're learning to do the small together. I think we're both fully aware that it's a mountain to climb and that that mountain won't stop, in terms of a relationship because I think that's what it is and I love to evolve and fortunately, she does too."
Though things seem to be going well for the couple, Perry's under some scrutiny after multiple people have come forward alleging that she sexually assaulted them. The "Small Talk" singer has yet to address the accusations.
The 19 Quickest Celebrity Engagements