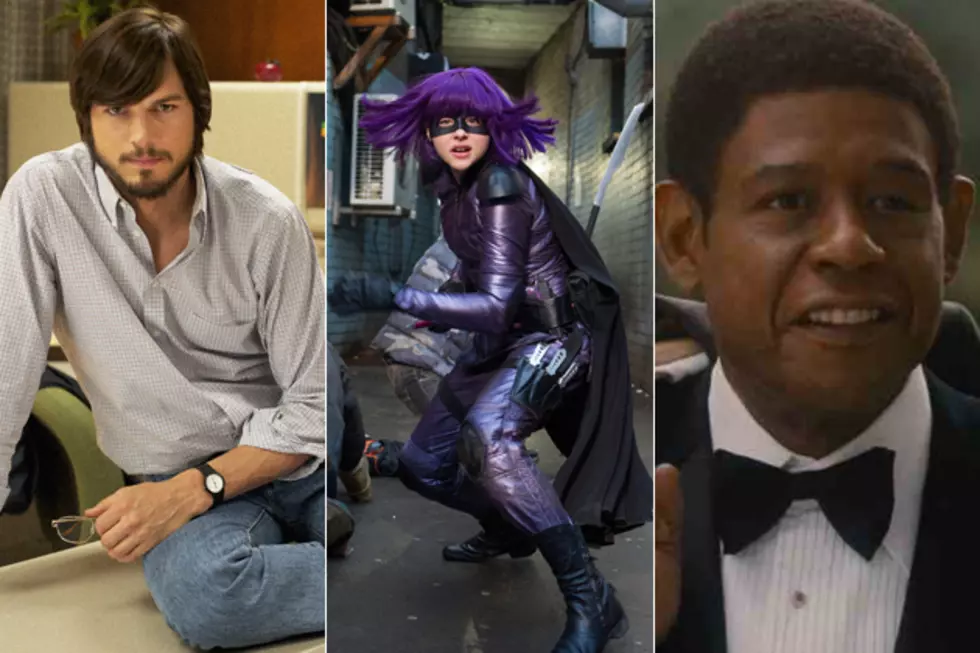 New Movies: 'Jobs,' Kick-Ass 2,' 'The Butler'
Open Road Films / Universal / Weinstein Co.
New in theaters this week are a biopic about one of America's great innovators, the sequel to a surprise 2010 hit and an early Oscar hopeful with big-name cast.
'Jobs'
The life of Steve Jobs—co-founder of Apple and the man who shepherded along such loved products as the Mac, the iPod and the iPhone—gets the full Hollywood biopic treatment.
Directed by Joshua Michael Stern
Starring Ashton Kutcher, Josh Gad, Dermot Mulroney, Matthew Modine
---
'Kick-Ass 2'
Teenage superheroes Kick-Ass and Hit Girl's plans to live normal lives are ruined by the return of their nemesis, the Red Mist.
Starring Aaron Taylor-Johnson, Chloë Grace Moretz, Christopher Mintz-Plasse, Jim Carrey
---
'The Butler'
One White House butler served eight presidents, getting an up-close view of how major changes in American life throughout the 20th century affected its elected leaders.
Starring Forest Whitaker, Oprah Winfrey, Terence Howard, Alan Rickman