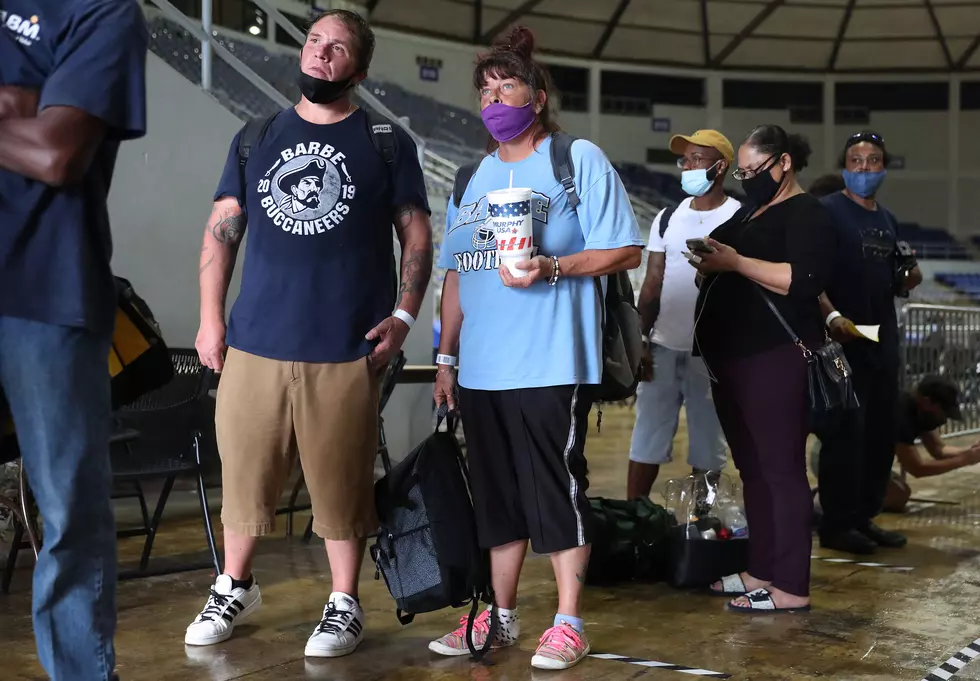 Multiple Families, Evacuees Staying in Breaux Bridge Due to Hurricane Laura, Need Your Help
(Photo by Joe Raedle/Getty Images)
Currently, there are 14 families, all evacuees of Hurricane Laura, staying at the Super 8 in Breaux Bridge who could really use a helping hand.
Some of the families who are staying at the Super 8 have been in Acadiana since Hurricane Laura and have lost everything.
Unfortunately, there is still more help needed.
Some of the items needed are clothes, toiletries, cleaning supplies, and more.
To find out what clothing sizes are needed, contact Ms. Tracy at the Super 8 by calling 337-332-1114.
Items needed
-Masks-Gloves
-Women's Clothing
-Socks
-Undergarments
-Toiletries Cleaning supplies