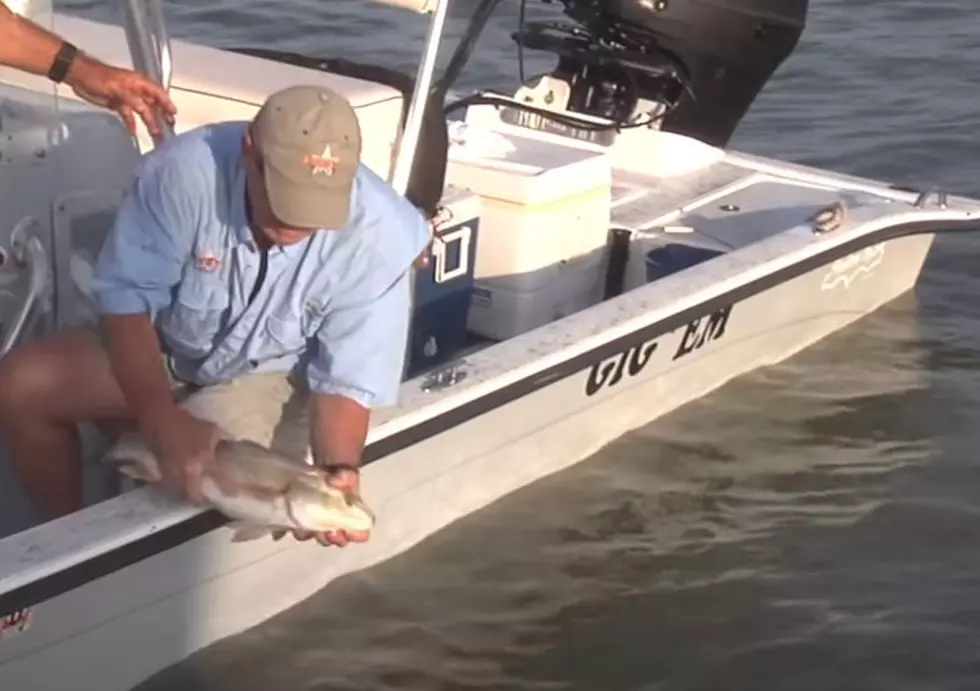 Louisiana Safe Boating Week Begins Saturday
Richard Moore Via YouTube
Okay, the past few days we have seen more watercraft on our streets than we have seen on our lakes, rivers, bayous, and offshore. But the rain is forecast to stop and when it does many Louisiana residents will be on the water instead of in the water.
Louisiana Safe Boating Week begins Saturday, May 22 and it's part of a program by the Louisiana Department of Wildlife and Fisheries to remind those who enjoy their time on the water that while it's fun, it can be a very dangerous place.
Personal flotation devices are a big part of boater safety. They keep you afloat when your boat isn't floating. LDWF reminds boaters that there should be a PFD on board for every person that is on board.
LDWF officials were quick to point out that just having a PFD on board isn't really enough when you find yourself in trouble. Wildlife agents ask that you actually wear your PFD or have it at least close at hand. By the way, persons 16 or younger MUST wear a PFD while onboard any vessel.
Another big factor in Louisiana boating fatalities and injuries is the use of alcohol. Boating while intoxicated carries similar penalties as operating a motor vehicle under the influence. It's really stupid and totally not necessary and it could cost you your boat or even worse your life.
LDWF sponsors a number of safe boating courses throughout the year. We highly recommend that even seasoned boat operators go through the training. It can only make you a better captain and help ensure that your onboard guests are safe while you're at the helm.
Last year our state reported 24 boating fatalities and we've already had nine people lose their lives on the state's waterways this year. It's cliche' I know but Safe Boating is no Accident.
Now, if you're looking for a great place to do some boating, kayaking, or just tooling around in small watercraft, I suggest Lake Martin. Why? Well, here's why.
16 Photos from Lake Martin, Louisiana