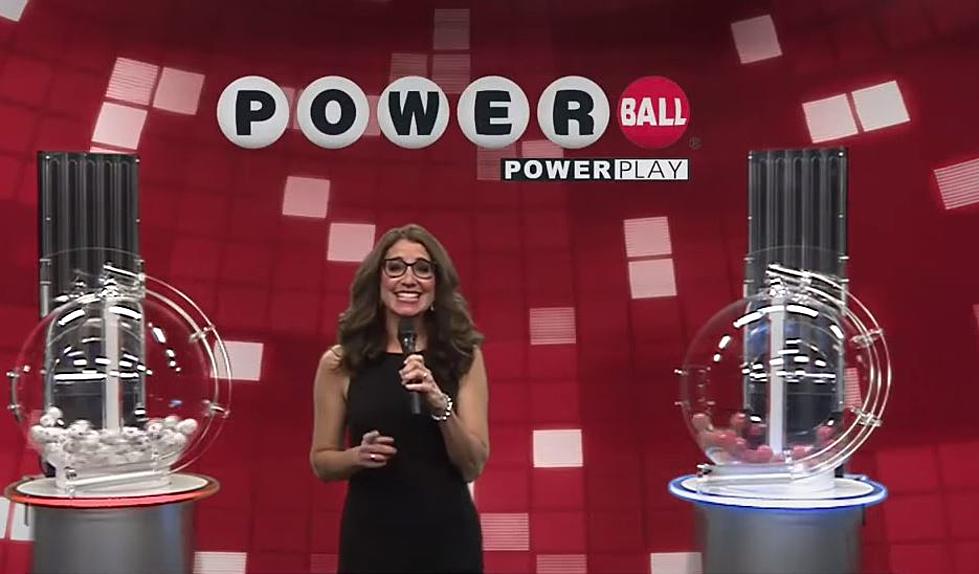 Louisiana Lottery Releases Details on $150,000 Powerball Winner
USA Mega via YouTube
Let's face it, for thousands of Louisiana residents our retirement plan is to "get lucky and hit the lottery". No, it's not the soundest financial advice any educated financial planner would offer but here in the real world that's our reality.
And it's fun to think of what life would be like if we suddenly had a few extra million dollars laying around our bank accounts. I know for many of you vacations, travel, swimming pools, new homes, and even a full tank of gas are on your bucket list of things to buy when you finally hit the big jackpot playing Powerball or Mega Millions.
And before you say "I have a better chance of being struck by lightning" hold your tongue. Powerball players in Louisiana have claimed the game's top prize 14 different times. There was a ticket sold in Lafayette back in 2019 that was worth $100 million playing Powerball so it's not out of the realm of possibility.
In fact, just counting the Powerball jackpot winnings, since 1992 when the game opened play in the state of Louisiana tickets have won more than $500 million. That number is significantly higher if you were to count payouts on non-jackpot prizes.
This past Wednesday night, the Powerball drawing for March 8th created one of those non-jackpot prize winners. A ticket was sold in Louisiana that matched four of the white balls and the Powerball. The player opted in on the Power Play option too. For the March 8th drawing the Power Play option was revealed to be "times 3". So, the ticket in question is worth $150,000.
As of early Thursday morning, we did not know where the big winner was sold but we did tell you in the article there was a better than 50% chance the winner would come from a location within 50 miles of Interstate 10. And history was right on the money with that prediction.
The Louisiana Lottery confirmed late yesterday that the winning ticket was sold in Metairie Louisiana. The point of purchase was confirmed to be Superior Discount LLC which is located on Metairie Road. And speaking of Metairie, lottery players in that community have been on a roll, but if two of them don't act quickly they are going to be missing out on some major money.
The Louisiana Lottery's unclaimed prizes page is showing two different tickets both purchased in Metairie Louisiana at two different stores are going to expire on March 30th. One ticket is worth $100,000. That ticket was sold at Paul's Stop-n-Shop on Veteran's Memorial Blvd. The other ticket, a $50,000 winner in that same drawing was also sold at a store on Veterans in Metairie. It was purchased at the Winn Dixie in the 200 block of Veterans.
Hopefully, Wednesday's big win will jog the memory of those two lottery players and they'll remember to go cash in their tickets before the money is returned to the Louisiana Lottery's general prize fund.
Fortune seekers can play Mega Millions tonight. That jackpot is estimated to be over $203 million dollars when the ping pong balls drop around 10 pm this evening. And on Saturday, lottery players across the state can try their luck at the rising Powerball jackpot, that prize is estimated to be at least $45 million dollars.
If you choose to play, good luck and if you need help with a gambling issue please call 1-877-770 STOP (7867) for a free confidential referral to someone who can assist you.
Castle for Sale in Covington, Louisiana [PHOTOS]
Who knew Louisiana had castles? Who knew Louisiana had castles for sale?