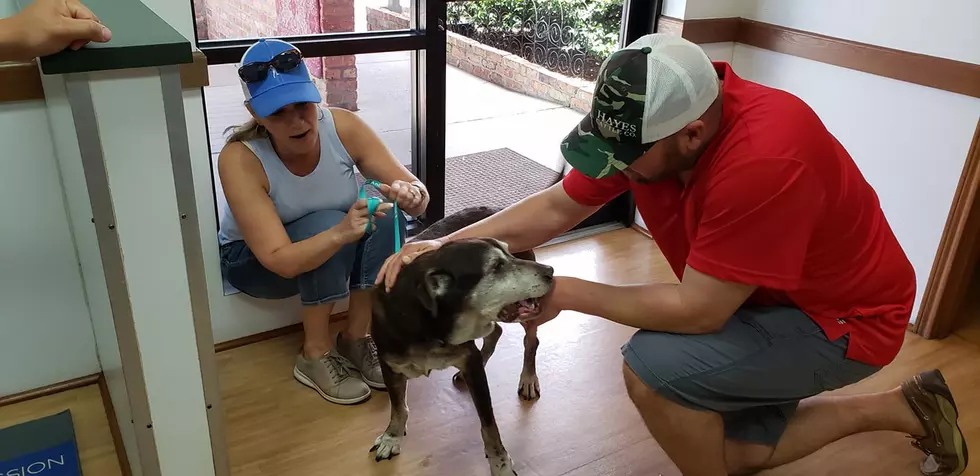 Lafayette Vet Reunites Dog With Family After 10 Years And We're Not Crying, You're Crying
Facebook, Friends Of Lafayette Animal Shelter
Grab a tissue and get ready for an adorable dog story.
According to a post by the Friends of Lafayette Animal Shelter Facebook page, a sweet dog named "Moose" was reunited with his family.
What makes this story so incredible is the fact that after 10 years Moose immediately knew it was his family and was so excited to be reunited. It's also another example of why you should microchip your pets in the event that they get lost or can't find their way home for whatever reason.
Also, hats off to Tyler for taking the initiative to bring the dog in to see if it had a microchip.
Share this story with a dog lover or someone who just loves a heartwarming story.