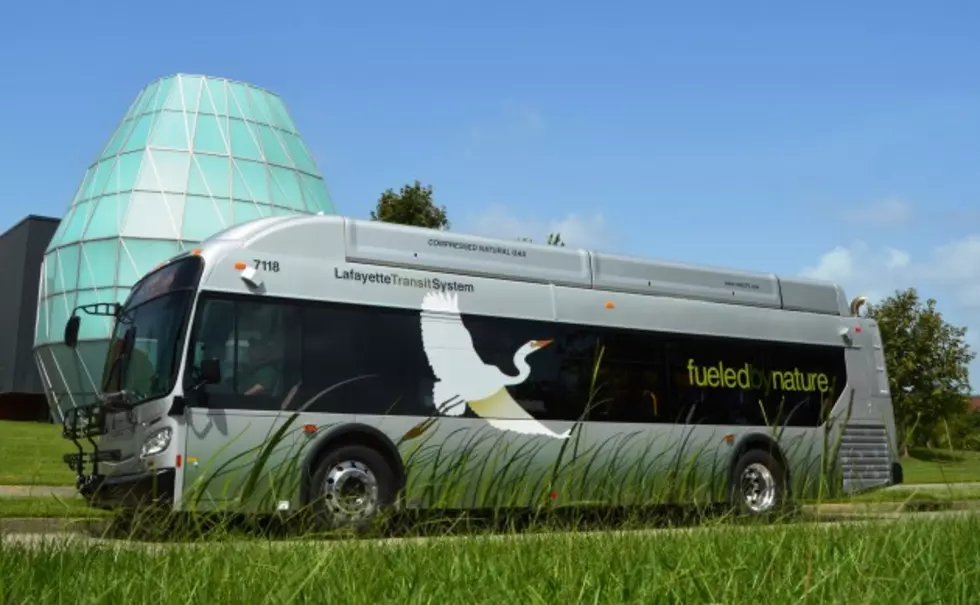 Lafayette City Bus Schedule for Thanksgiving Holiday and Black Friday
Submitted Photo
Lafayette Consolidated Government's wants to remind everyone about the Thanksgiving holiday hours of operation.
Lafayette Transit System City buses will not be running, including Daytime, Night Owl and Para-Transit on Thanksgiving, November 28, 2019.
On Black Friday, all bus services will operate the Saturday schedule due to the official holiday of Acadian Day.
Katc.com reports that "Para-Transit approved riders will be able to schedule rides for Thursday, Nov. 28 and Friday, Nov. 29, however, the LTS offices will be closed on these days."
The Lafayette City bub schedule will operate as normal on Saturday, November 30.