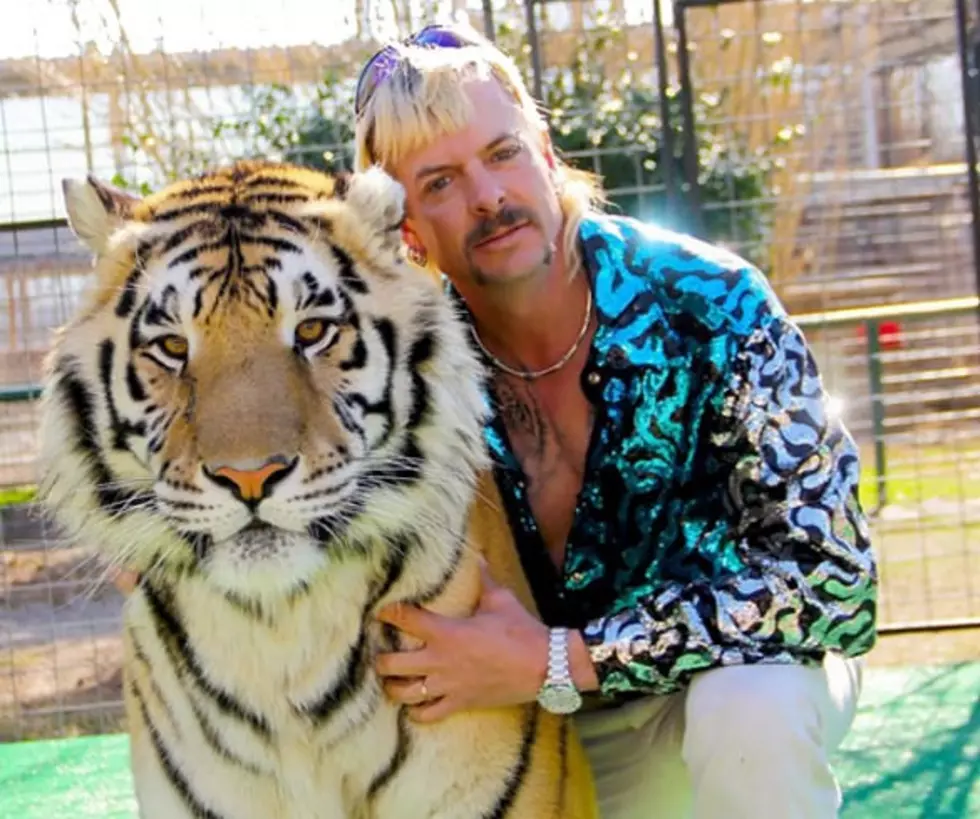 Joe Exotic Isn't Really Singing Those Songs
Facebook, tiger king (Netflix)
Everyone is talking about the Netflix series, Tiger King and Joe Exotic.  I hate to break this news to all of the Joe Exotic fans. According to Vanity Fair, the Tiger King isn't actually the one singing in his music videos. Supposedly, the men behind the music are Vince Johnson and vocalist Danny Clinton. They call themselves The Clinton Johnson Band. In the Vanity Fair interview, Vince and Danny said that Joe asked them to make songs for his reality show for free. They thought the reality show would be great exposure so they agreed to it. Joe would give them an idea of what he wanted the song to be about and they would create the song for him.
They were shocked when they just so happen to look up Joe Exotic on YouTube and see Joe lip-syncing in the videos because they were never told that Joe was going to pretend they were his songs. Joe continued to convince them that they were going to get their credit when the reality show would come together. Unfortunately for Vince and Danny, that never happened because it never went beyond Joe's YouTube channel.
If you're wondering if Joe has ANY musical talent, it was revealed that he does not.  In the Vanity Fair interview, they asked Vince and Rick Kirkham about it. Vince and Rick are featured in Tiger King as the producer of Joe Exotic's reality show. Rick said after Joe got drunk one night they were able to get him to sing part of one of the songs and he couldn't even hold a tune. He also said it was a big joke within the crew and staff because he insisted to everyone that it was him singing.