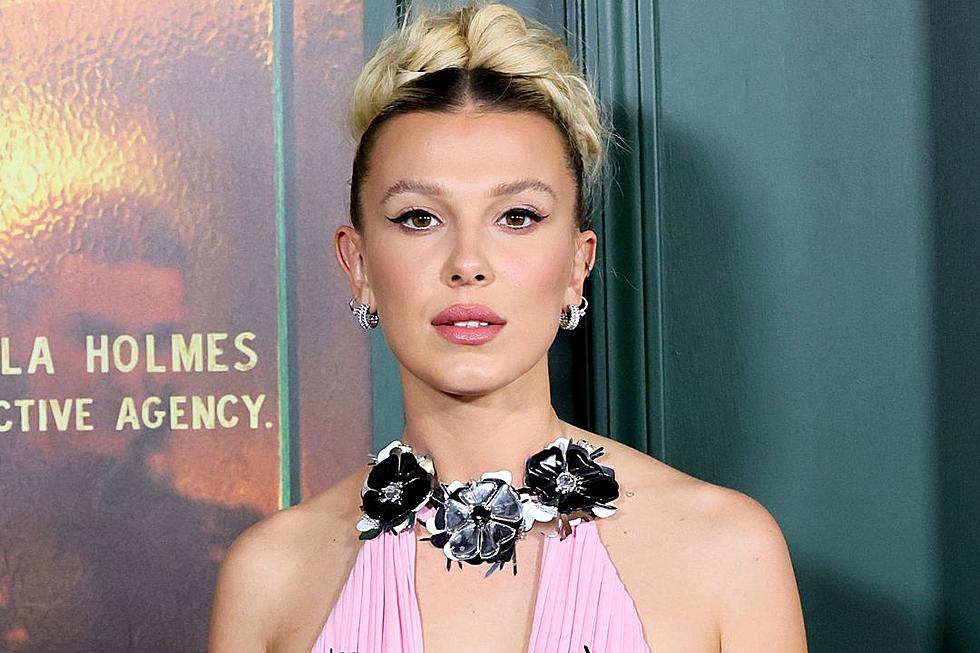 'She's 19′ Trends on Twitter Following Millie Bobby Brown Engagement News
Theo Wargo, Getty Images
Millie Bobby Brown just got engaged to her boyfriend of two years, Jake Bongiovi, the 20-year-old son of rock icon Jon Bon Jovi.
On Twitter, the phrase "She's 19" began trending after Brown posted the news via Instagram, with many shocked at her young age. Brown and Bongiovi began dating when she was just 17, and he was 18.
Overall, the happy news elicited mixed reactions from the internet.
Some fans tweeted that Brown seems too young to be engaged, while others defended her engagement.
"She's 19 and engaged, and I'm 18 and doing 'what celebrity am I?' quizzes when I'm supposed to be doing my assignment," one person joked on Twitter.
READ MORE: Millie Bobby Brown Is Engaged! See Her Ring
Similarly, another fan wrote, "She's 19. You do you sis but I was a mess at 19. Getting married would have been at the bottom of my list at that point."
"Everyone saying 'she's 19' and not his age, so I got scared. But he's 20 (whew). So it's chill. Let the crazy kids be in love," someone else tweeted in defense of the Stranger Things star's engagement.
One person joked that they thought Brown was 11 because of her most famous character, who is named Eleven.
Another person pointed out that many people had no problem "bullying" Brown on the internet when she was a child.
"'She's 19,' and she wants to get married so? why do you care? she can marry whoever and whenever she wants, that decision doesn't involve you. I'm happy for them!" another fan wrote, with several sweet photos of the couple attached.
One person was completely out of the loop, tweeting, "Idk what's more shocking, the fact that she's engaged or the fact that I'm just now finding out she's 19."
"Honestly, seeing why She's 19 is actually trending is a relief. I clicked on it expecting to see that Leo DiCaprio has a new girlfriend or something," someone else quipped.
See more reactions to Millie Bobby Brown's engagement, below:
Celebrity Couples Who Secretly Got Married