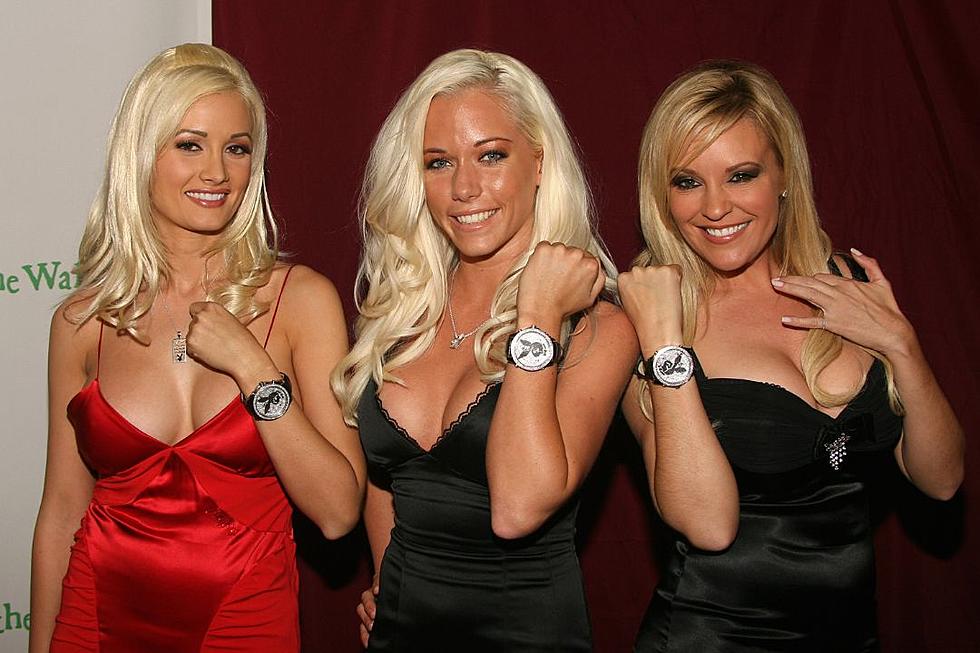 'Girls Next Door' Star Kendra Won't Reconnect With Holly and Bridget, Happy to 'Move Forward' With Hugh Hefner Wife Crystal
Frederick M. Brown, Getty Images
Kendra Wilkinson has zero interest in mending the relationship with her Girls Next Door co-stars Holly Madison and Bridget Marquardt.
The ladies starred together for six seasons on the hit E! reality series, which premiered in 2005.
Explaining why she refuses to accept Madison and Marquardt's invitation to appear on their Girls Next Level podcast to heal old wounds, the 37-year-old former Playboy star told Entertainment Tonight that she's not interested in reflecting on her past with The Girls Next Door.
"I've already done the healing. I don't need to go on a podcast and do more healing. I've already done it for myself," the Kendra Sells Hollywood star.
"[Publicity] doesn't do the healing. I've already done it off camera. I've already done it for years before. I've already done it. I'm sorry, but, I have a whole new life that I've created and it's not that. I just don't connect anymore. It's like a high school buddy that you lost touch with," she continued.
Wilkinson added that while she wishes Madison and Marquardt "all the best," she's not interested in living in the past.
"I'm literally just a single mom who's doing real estate now. Literally," she said.
Today, Wilkinson's priority is her two children — Hank, 12, and Alijah, 8 — whom she shares with ex-husband Hank Baskett. She is also focused on her real estate career.
READ MORE: Whatever Happened to Playboy's 'Girls Next Door'?
While Wilkinson isn't interested in reconnecting with Madison and Marquardt, she has no problem reminiscing about the past with Crystal Hefner.
Ahead of the Season 2 premiere of Kendra Sells Hollywood, Wilkinson shared that she and Hugh Hefner's widow recently reconnected and bonded over their mutual love of real estate.
"We had an eye to eye. We had a real, you know, woman-to-woman talk about the past and about life and how we feel about everything," Wilkinson told Us Weekly.
"I only met her a few times in the past, but we connected [and] I was really excited when we started talking real estate. It was such a cool connection. I'm open to the universe. I'm open to good things … It means that I don't really like to live in the past. It means that I like to move forward with people that wanna move forward," she continued.
Hugh and Crystal tied the knot in 2012. They were together until the media mogul's death at 91 in September 2017.
Stars Who Got Their Start on Reality TV