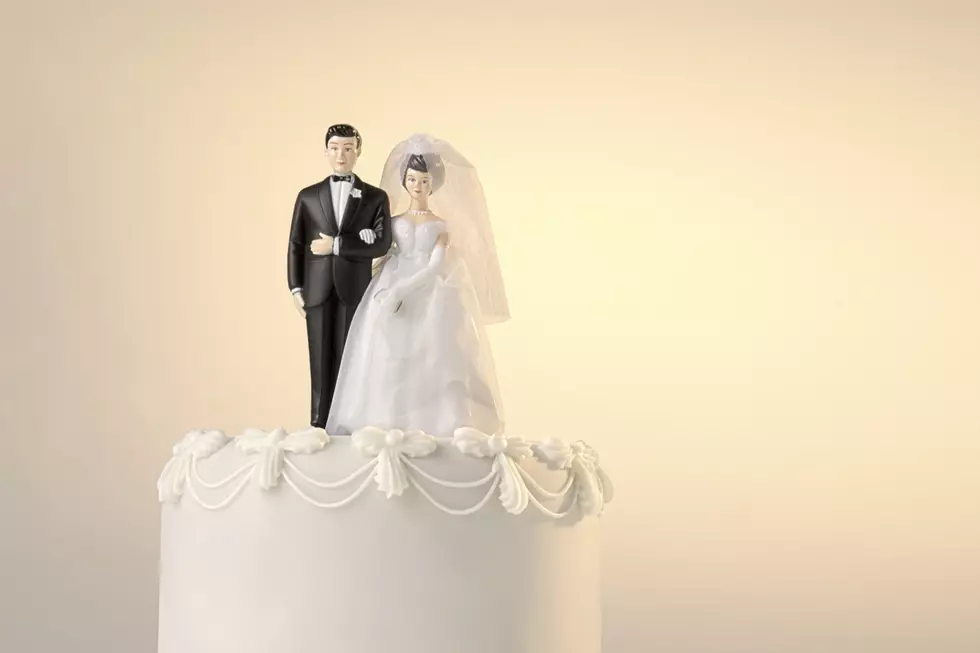 Introducing Mr. & Mrs. White-Christmas
Thinkstock Images
This is perfect timing to introduce Mr. and Mrs. White-Christmas. Sounds festive, don't ya think? Tilly Christmas , a 20-year-old woman in England, married Kieran White, also 20. They met when they were 12 years-old and married on Tuesday. Cue the song, "White Chrismas".
According to ITV.com, Tilly said she wanted to keep her name going and it just so happened that she married a man that has the perfect surname to go with it. They both decided to hyphenate and use each other's name. Therefore, the couple's last name is White-Christmas. They sound so festive and merry. I can just see their welcome mat during the Christmas season saying, "Welcome to the White-Christmas!"
Tilly & Kieran are childhood sweethearts, and the chemistry between them was just so lovely to see. Yes, their names and story made the national press, however, this can never take away from the fact that these 2 people had the most amazing wedding day and the perfect start to their married life.  -Memories Made Photography  Facebook Post
The couple originally planned to get married in July but it was postponed due to the coronavirus pandemic. I'm thinking it was meant to be for them to wait a little closer to Christmas. The only thing that would make this story better is if they actually got married on Christmas Eve or Christmas Day. They had a ceremony with a handful of guests at the Roman Baths in Bath on November 3.
These days, engaged couples come up with a creative hashtag using the last name. I wonder if Tilly and Kieran used #WhiteChristmas.
Congratulations to the happy couple and cheers to a White-Christmas!
10 Most Common Cajun Last Names in Louisiana