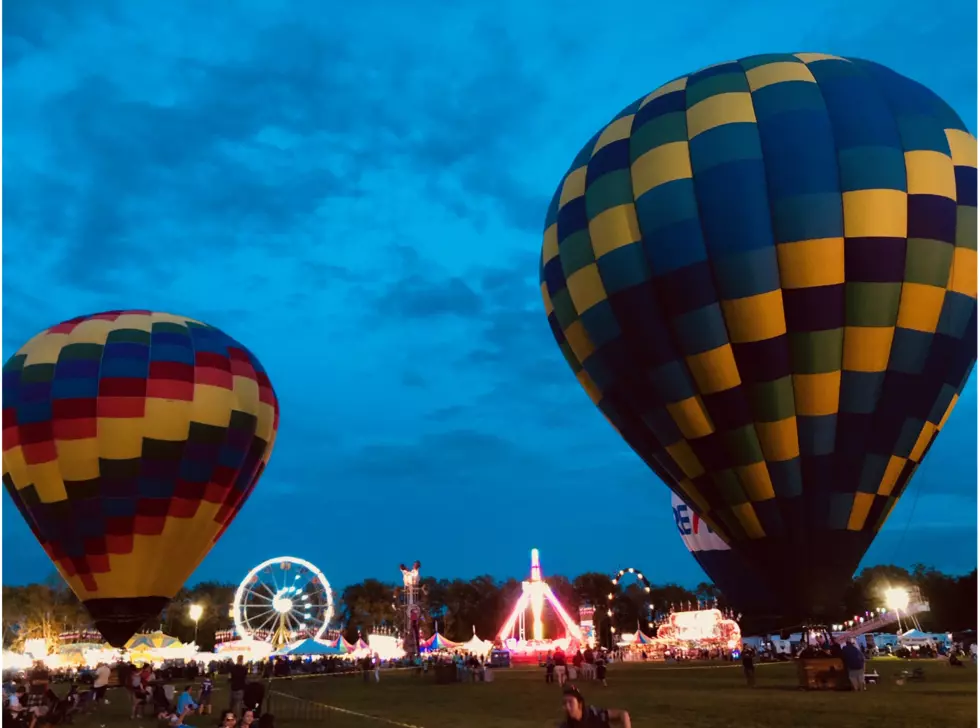 Hot Air Balloon Festival Coming To Lake Charles
Staff Photo
If you've ever been lifted into the sky by a hot air balloon you know the serenity. I mean after you get past the roar of the burners that heat the air that raise the craft it's nothing but quiet and calm. Even if you don't go up in a balloon they are still pretty majestic to view whether floating lazily in the sky or glowing at sunset.
If you've always wanted to get up close and personal with a hot air balloon then your chance is arriving later this year when Lake Charles hosts the Southwest Louisiana Hot Air Balloon Festival. The event is set for July 19th and 20th at Chennault International Airport in Lake Charles.
Admission to the festival is free but it is a ticketed event so you'll need to get tickets. Ticket locations will be announced later this month along with more details on the festival.
What we do know is that the event will feature nightly fireworks and on Saturday the 20th there are plans for a barbeque competition and beer festival.