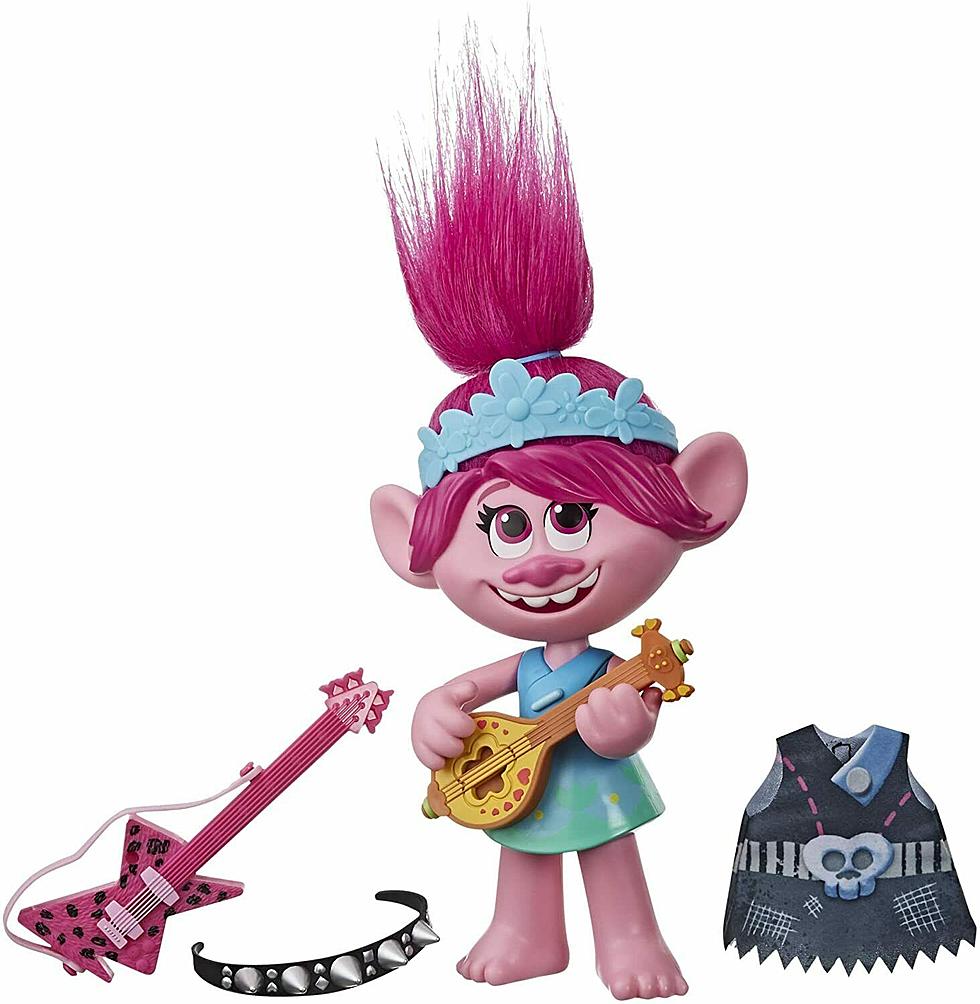 Hasbro Pulling Trolls Doll From Stores Over 'Inappropriately Placed Button' [Video]
Ebay.com/groupinshop
An online petition received 150,000 signatures calling for Hasbro to remove their latest Trolls doll from stores, claiming the toy company is promoting child abuse because of an inappropriately placed button.
The Trolls doll in question is the "DreamWorks Trolls World Tour Giggle and Sing Poppy". The doll has two buttons that make her talk when pressed. One button on the Troll doll's stomach will make her sing and say phrases like "How about a hug?".
But, it's the second button on the doll that has some people upset.
Many people have an issue with a second button that's placed on her bottom under her skirt that when pressed will cause the doll to make sounds such as 'Whee!' and 'Oh!'
The online petition is directed at major retailers such as Target, Amazon, Walmart, and more.
The Providence Journal reports Hasbro spokeswoman Julie Duffy says "this feature was designed to react when the doll was seated, but we recognize the placement of the sensor may be perceived as inappropriate."
OK, I've got to be honest with you. I do find this inappropriate. I understand how the button placement was intended to work, but when you hear the sounds that the doll makes when that button is pressed...it's creepy. As a father of three, this definitely concerns me.
Below is a video a concerned mother posted to YouTube a couple of days ago showing how the Trolls doll's buttons work.
10 of Televisions Most Iconic Cars