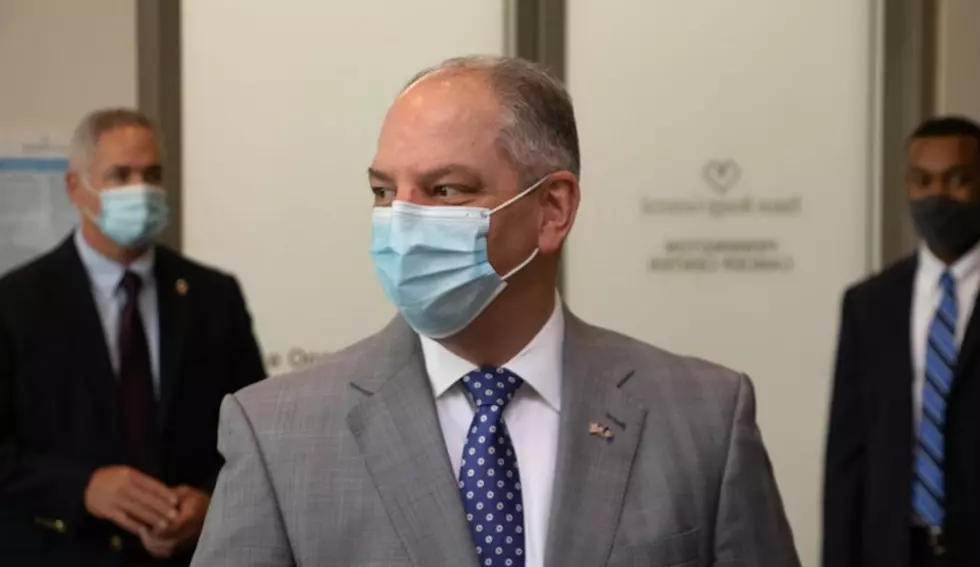 Governor Edwards – COVID Vaccination Not Mandatory
Governor John Bel Edwards, Facebook
The first wave of COVID vaccinations is expected to begin in Louisiana today. Those first on the list to get one of the most anticipated medicines of our life will be those who are working directly to defeat the disease. Namely, healthcare and frontline medical workers will be given the vaccination first.
But as the vaccines roll out the questions concerning who can take it and who has to take are beginning to surface. First, the hope is that anyone who can take the vaccine will take the vaccine, that's the opinion from Governor Edwards office anyway. However, many residents in Louisiana and across the nation have expressed concerns over the safety of the vaccine or they just don't want to take it.
A recent Pew Survey found that 40% of Americans would refuse the vaccine if offered. Many people have asked if state and local governments will step in to make that number in the naysayer column a little lower. In Louisiana's case, the answer is quite simply this. The Governor and the State Department of Health want every citizen that can be vaccinated to be vaccinated but they're not putting on any pressure for citizens to do so.
Governor Edwards has gone on record as saying Louisiana will not financially incentivize any citizen to get vaccinated. Nor will the vaccine be mandatory for residents of the state. There have also been reports of COVID stimulus money being tied to the vaccinations, we have no confirmation of that happening, at least in Louisiana and at least not now.
By the way, for the general public, folks like you and me, don't expect to be offered a COVID vaccine until sometime much later this year. As of now, speculation is that the vaccines will become available to the general public during the late spring or early summer months.
Best Places for a Fried Shrimp Po'boy in Acadiana