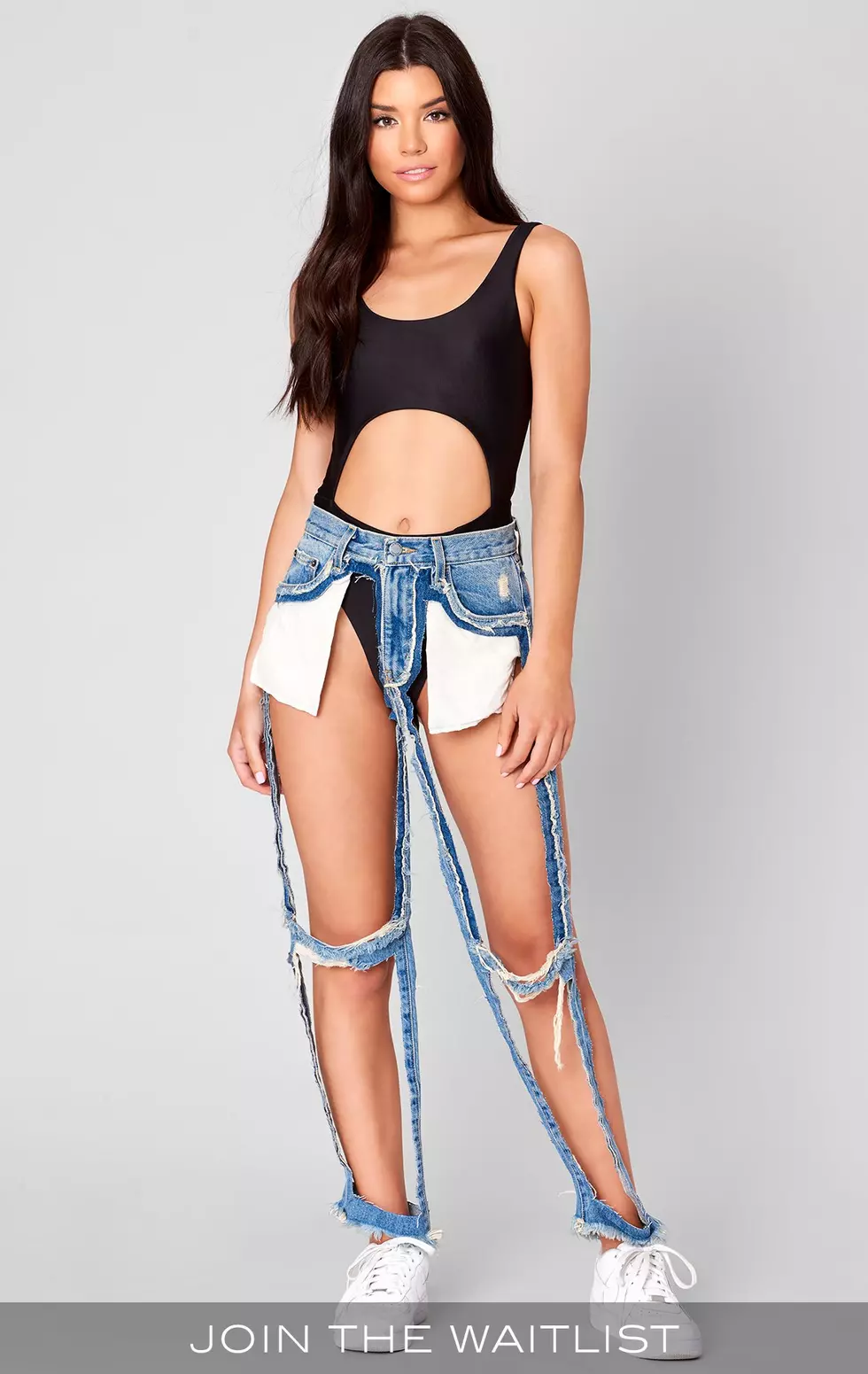 'Extreme Cut Out Jeans' Selling For A Whopping $168 [Pictures]
carmardenim.com
A new type of pants by Carmar Denim called "Extreme Cut Out Jeans" are somehow hot right now. They're selling out as quickly as they can be, um, made and will set you back $168.
I'm no fashionista, but I don't really understand what's going on here. However, I respect the hustle. Getting people to pay 3 times the price for a 1/4 of a pair of jeans is pretty slick.
"The pants made by Carmar Denim are priced at $168 and are described as a high rise pant with large statement cutouts on the front and back.
There is currently a wait list as the pants are sold out.
Most of the fabric is missing from a normal pair of jeans, but as a plus, they do at least have pockets."
Am I crazy, or is this one of wackiest fashion ideas yet? But, what do I know...head over to camardenim.com to get on the waiting list for yours.